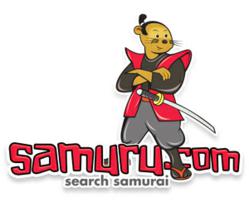 Samuru's use of language data for search is a significant departure from other search engines.
Scottsdale, AZ (PRWEB) January 31, 2013
Stremor Corp announces Samuru, a first of its kind search engine that leverages the power of their core language heuristics technology, Liquid Helium. A technology as transformative as Google's Page Rank was to search when it was introduced, the language heuristics engine gives Samuru the ability to read content and rank it not just by keywords and link authority, but on the writing style, context, page type, and authority of the author.
"Relevance is no longer relevant," says CEO, Bill Irvine. "Too many results on the first page of a search are mediocre content at best, stuffed with all the right words to rank high. It's easy to game searching engines with unimportant content intended for nothing more than getting ad revenue from disappointed users." Samuru detects whether content is informative, timely, instructional, or editorial. Reducing the occurrence of heavily search-optimized articles from low-value content mills in search results was a primary focus in building Samuru.
Samuru's use of language data for search is a significant departure from other search engines. This approach identifies high-value content and its author. Samuru's results reward journalists by ensuring the original source is placed highest in results. Language data is also obtained from the user's search phrase for intent analysis to obtain results that better match the user's needs. Samuru's awareness of time and content age favors time-sensitive content in entertainment, sports and product search results.
CTO, Brandon Wirtz explains, "I was an SEO guy. I gamed search for a living. People like me broke Google and Bing. There are more SEO's than Google engineers, so search needed to advance in order for their technology to stay relevant." Stremor transforms search technology using their core language heuristics engine, Liquid Helium. It identifies more than forty facets of language, numerous features of page content and template, and uses more than a million rules to provide information to the ranking engine.
Samuru is now available at http://www.Samuru.com or m.Samuru.com for mobile users. While it is still in beta, users are invited to try it. No sign up is necessary and user search history is not stored.
Stremor Corp is an Internet technology startup, focused on building solutions that enable content platforms to effectively support the evolution of online media towards an array of connected devices and systems. Stremor utilizes their powerful language heuristics engine, Liquid Helium, to build innovative products that showcase their core technologies.