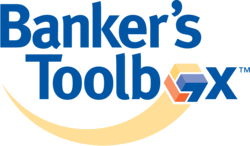 With the current economic condition there is no better time to time to buy Crest.
Austin, Texas (PRWEB) January 31, 2013
Commercial real estate loan stress testing has become a hot topic over the last several months with many institutions clamoring to ensure they will satisfy regulators and pass upcoming safety and soundness exams. When Greg Dixson, EVP and Chief Credit Administrator at First National Bank of the Rockies, decided to purchase Crest, the ABA endorsed stress testing solution from Banker's Toolbox, he was looking at the big picture. Dixson says, "Banks need to realize Crest isn't just something that will satisfy the board of directors or regulators. It's a portfolio management tool first and foremost. Its ability to measure the impact to capital, the impact to earnings, and produce report-ready analytics will position us for success into the future."
Now that Dixson's institution has Crest they can confidently make commercial real estate loan decisions, knowing what terms and conditions they need in order to originate new loans, or help manage a portfolio through more challenging times. "When you get highly concentrated in certain types of loans, it's important to have a stress testing tool," Dixson says. "It may be acceptable to have CRE concentrations, as long as risk is managed and you are aware of concentrations groups susceptible to the same risk factors. Now that we have Crest, if we're approaching our concentrations limits we don't have to necessarily step on the brakes. We just know we need to structure the loans differently such as asking for more cash down or enhancing the terms." In a highly competitive loan environment Dixson can use Crest to safely maximize his institution's potential for commercial real estate lending.
First National Bank of the Rockies is regulated by the OCC, which recently issued "OCC Bulletin 2012-33, Community Bank Stress Testing: Supervisory Guidance," and has armed their regulators with more effective methods and practices of scrutinizing an institution's ability to stress test. Dixson remarks, "The regulators have been warning banks about CRE concentrations for years, and the recent downturn proved that those warnings were valid. For us, Crest is a portfolio management tool first, but it also provides both directors and regulators comfort knowing that a CRE portfolio is being proactively managed."
"With the current economic condition there is no better time to buy Crest," Dixson summarizes. "Interest rates are going nowhere but up; banks need to start stress testing now."
About Banker's Toolbox, Inc.
Austin, TX-based Banker's Toolbox, Inc. helps community financial institutions manage risk and streamline compliance examinations. The company's product suite consists of proven solutions for money laundering detection and reporting, risk management through fraud and kite prevention, secure wire processing automation, and commercial real estate loan portfolio risk assessment. The Banker's Toolbox team is a unique combination of seasoned bankers, former regulators, and information technology consultants who specialize in designing, developing, and implementing risk management solutions while providing unparalleled customer service. For more information, visit the company's website at http://www.bankerstoolbox.com.
Contact
Banker's Toolbox
Bob Kim, 512-279-5799
Chief Relationship Officer
Bob.Kim(at)bankerstoolbox(dot)com