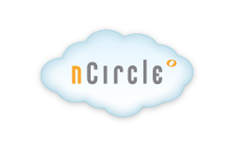 Monitoring scan frequency and risk scores with Bellwether Metrics makes it incredibly easy for organizations to accurately assess, compare and communicate the effectiveness of their vulnerability management efforts.
San Francisco, CA (PRWEB) January 31, 2013
nCircle, the leader in information risk and security performance management, in an update to their Bellwether Metric series, announced that the top quartile of nCircle Benchmark vulnerability management community participants achieved an average aggregate host risk score of 5.7 using the Common Vulnerability Scoring System (CVSS). This segment of the community also scans their networks every 5.8 days, on average. Average aggregate host risk score and average days since the last vulnerability scan are leading indicators of vulnerability management program effectiveness.
"In spite of the discovery of critical, omnipresent vulnerabilities, such as recent Java and Internet Explorer zero-day vulnerabilities, the top two quartiles of our Benchmark vulnerability management community have been able to consistently maintain low host risk scores," said Jim Acquaviva, vice president of product strategy for nCircle. "In contrast, we see significant volatility in overall host risk scores in the bottom two quartiles."
Acquaviva added: "Top performers scan their networks about every five days, but companies in lower quartiles scan their networks far less frequently. This data indicates a correlation between scan frequency and effective remediation of high risk vulnerabilities. Monitoring scan frequency and risk scores with Bellwether Metrics makes it incredibly easy for organizations to accurately assess, compare and communicate the effectiveness of their vulnerability management efforts."
Vulnerability management is a security practice designed to proactively prevent the exploitation of IT vulnerabilities and is a leading security performance management indicator. Proactively managing system vulnerabilities reduces the potential for exploitation and involves considerably less time and effort than responding to a cyber attack after a system has been breached.
nCircle Benchmark's free vulnerability management Scorecard Pack measures key performance indicators and compares the results to the Benchmark community to analyze an organization's vulnerability management posture. The free Scorecard Pack includes:

Average host risk score
Average days since last scan
Vulnerability distribution by platform
Vulnerability distribution by severity
Most common vulnerabilities
High severity vulnerabilities
Systems with vulnerabilities
Systems with severe vulnerabilities
Vulnerabilities by Windows version
Systems with no vulnerabilities
Scan schedule distribution
Members of the Benchmark Vulnerability Management Community can compare their performance on any of these metrics against other companies in their industry or their size.
nCircle Benchmark Community Bellwether Metrics are a group of simple, yet powerful measurements that indicate the overall health of a specific security discipline, and are designed to help security professionals focus their attention where it's needed most.
About nCircle Benchmark
nCircle Benchmark is a security performance management solution that provides a comprehensive and unified view of the performance of an organization's entire IT security program. nCircle Benchmark metrics and scorecards offer a comprehensive, at-a-glance indicator of IT security investment performance. nCircle Benchmark delivers pre-packaged, field-tested metrics and scorecards in Scorecard Packs that provide complete visibility across multiple-vendor security and compliance environments. Vulnerability Management, Configuration Auditing, Antivirus & Endpoint Protection, Identity & Access Management and Patch Management Scorecard Packs are available now, with other security disciplines coming soon. To get started, simply visit benchmark.ncircle.com.
About nCircle
nCircle is the leading provider of information risk and security performance management solutions to more than 6,500 businesses and government agencies worldwide. nCircle solutions enable enterprises of all sizes to (1) automate compliance and reduce risk, and (2) measure and compare the performance of their IT security program with their own goals and industry peers. nCircle solutions may be deployed on a customer's premises, as a cloud-based service, or in combination, for maximum flexibility and value.
nCircle has won numerous awards for growth, innovation, customer satisfaction and technology leadership and has been ranked among the top 100 best places to work in the San Francisco Bay Area. nCircle is headquartered in San Francisco, CA, with regional offices throughout the United States and in London and Toronto. To learn how you can more effectively protect your company visit us at http://www.ncircle.com.
nCircle is a registered trademark of nCircle Network Security, Inc. All other registered or unregistered trademarks are the sole property of their respective owners.