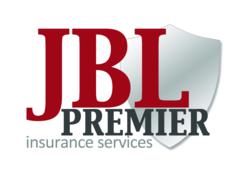 JBL Premier Insurance Services understands the needs of real estate agents and mortgage loan officers.
Rancho Bernardo, CA (PRWEB) January 30, 2013
JBL Premier Insurance Services, an independent full-service insurance brokerage, is proud to provide quality protection for Real Living Lifestyles and several other real estate brokers and mortgage companies throughout the United States.
Based in California, JBL Premier Insurance Services sells all lines of insurance, including personal line products such as auto, home, umbrella, business, life and health. The brokerage represents over 40 of the top carriers in the country, such as Travelers, Safeco, Progressive, Fidelity and Chubb, to name a few.
Recognized as one of the best in service and coverage, JBL strives to provide world-class customer support along with their professionally trained consultants and staff. The management team has more than 100 years of combined experience in the fields of insurance, real estate, mortgage, banking and new home sales. The team brings a combination of experience working within startup organizations as well as with national companies featuring recognizable brands and products distributed nationwide.
JBL Premier Insurance Services understands the needs of real estate agents and mortgage loan officers. The brokerage is valued among real estate professionals due to their ability to manage and handle changing closing dates, funding dates and other factors that many insurance agencies would not be able to respond to.
JBL Premier's consultation services are provided free of charge or obligation to individuals, home sellers or buyers, or those wishing to re-finance or obtain financing for their homes. JBL enhances clients' home occupancy experience by providing access to various professional services related to homeownership through Preferred Partners.
With commitment to excellence, JBL Premier employs its own in-house technology division and possesses the latest computerized processes to offer clients the very best quotes for any kind of policy they may be searching for.
For more information about JBL Premier Insurance Services, or to request a free quote, please email us at Service(at)JBLPremier(dot)com or call the office direct at 760-466-1588. Website address: http://www.JBLPremier.com.