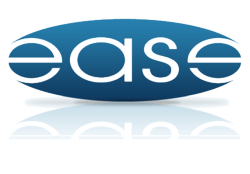 We are excited to add Hunter Industries to our list of clients using the EASEworks® engineered labor standards product
Mission Viejo, CA (PRWEB) January 31, 2013
EASE is proud to announce that Hunter Industries has selected EASE to provide them Engineered Labor Standards software. As part of Hunter Industries ongoing process improvement initiatives, combined with their focus on Lean initiatives, EASE labor standards software will play a large role in their on-going operations.
Hunter Industries is a leading manufacturer of residential and commercial irrigation products including pop-up gear-driven rotors, spray sprinklers, valves, controllers, central controllers and weather sensors. Hunter holds more than 250 product patents and 40 trademarks. The company's ACC Controller was voted the most significant new product at the Irrigation Association's International Irrigation Show. Hunter has also purchases F/X Lighting and Grizzle & Hunter (renamed Hunter Custom Molding) and has integrated it into their product offerings.
The EASEworks® engineered labor standards system will provide Hunter Industries with the ability to develop the required labor standards faster, more accurately and more consistently. In addition, their organisation & methods/ process improvement team will be able to evaluate alternative methods which can reduce cycle time and eliminate 'non value-added' time.
Michael Linos, CEO and President of EASE Inc. said, "We are excited to add Hunter Industries to our list of clients using the EASEworks® engineered labor standards product. As part of a recent process improvement initiate at Hunter, EASE will provide a powerful set of tools to assist with their efforts."
EASE engineered labor standards software ensures that Hunter's Industrial Engineering resources are well utilized and focused on what is important in their manufacturing operations. By using a predetermined time system and libraries of optimized labor standards, their Industrial Engineers will be far more productive than if they were still using time study. EASE labor standards are designed to help Industrial Engineers develop standards quickly and accurately, and maintain these standards continuously with very little effort.
About EASE Inc. – EASE Inc. was founded in 1986 with the goal of providing Industrial, Manufacturing and Quality Engineers with a powerful and cost effective suite of software products. EASE Inc. is the leading provider of On-Demand Productivity Software Solutions with clients that include: Dell, Cummins, Harley Davidson, Aston Martin, Black & Decker, Rolls Royce, Home Depot, Safeway, US Navy, Raytheon, Sub-Zero, Teledyne, Toys "R" Us, Tyson, Hitachi, Lowe's and many others. EASE Inc. is a recognized innovator in the field of Work Measurement, Engineered Labor Standards, Line Balancing, Work Instructions, Manufacturing Document Management and highly focused MES software.
For additional information please contact EASE Inc. at 949-348-7511 and visit our website at http://easeinc.com