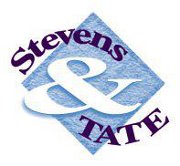 "Marketing has been related to herding cats—getting all your individual strategies in line and consistently moving forward together can be a challenge," said Gartlan.
Lombard, IL (PRWEB) January 31, 2013
Stevens & Tate Marketing, a full service advertising agency based in Lombard, Illinois, recently announced it is expanding its speaking expertise for 2013 to now include presentations on the process called 'The Marketing March.' Based on a proven technique championed by president Dan Gartlan, as part of the unique Attraction Marketing (http://www.AttractionMarketingUS.com) program, The Marketing March educates business leaders on how to manage the complexities within their marketing program, keep things steadily marching in the same direction, and optimize their results.
According to Gartlan, it is common today for an organization to have multiple marketing strategies running simultaneously, with various objectives, tactics, and audiences. Yet these individual strategies are often interdependent on each other; and keeping them advancing together is critical. The Marketing March was developed to address this thinking; it provides a structured process for organizations to manage their programs more efficiently and effectively, with minimal time investment on a leader's part. And it has been proven successful for businesses of all sizes and scopes.
"Marketing has been related to herding cats—getting all your individual strategies in line and consistently moving forward together can be a challenge," Gartlan said. "No matter what types of marketing strategies you execute, being able to make informed decisions on where to focus resources, and where to cut back, is essential. The Marketing March creates measurement and accountability to your strategies and overall objectives—allowing you to get more out of the initiatives you already have in place."
Leadership Involvement In The Process, And The Impact On Results
In any organization where sales are important, leadership involvement in marketing is vital to success. This may be the Marketing Director or Sales Manager (in smaller businesses), or the Chief Marketing Officer or CEO (in larger companies). The key is being able to stay in control and make informed decisions—without having to invest a lot of time. The Marketing March allows the project leader to adjust thinking, change focus, and shift resources as necessary, using timely data as their guide.
The Marketing March has another unique advantage: it sparks interest and excitement, and empowers a team to get involved. It encourages interaction and breeds collaboration. It inspires people from all departments to learn what is going on in marketing—fostering a thriving, more prosperous culture.
Selecting Champions To Spearhead Your Strategies
Gartlan explains that the process starts with leaders assigning a champion to drive each individual marketing objective. Then, each champion creates a personal dashboard to monitor their strategy's progress against quantifiable metrics. This involves setting up measurements, goals and tactics to be pursued—and using these key indicators as a guide for action moving forward. "Make the most of internal talent," he said. "Let them take ownership of various strategies, while you focus on leadership of the project."
Tracking And Reporting
All marketing programs evolve over time. The key to success is steady improvement, staying current, and remaining engaged. The Marketing March revolves around tracking activities, future indicators and results; and then making timely adjustments as needed to enhance results. Public reporting allows everyone to keep up with what others are working on in real time—reinforcing the interdependence of their activities. Ideally, Gartlan says, the team should meet each week with the project leader to discuss progress and strategy details, and stay accountable to their goals.
The Importance Of Budgeting For Making Decisions
Looking at things from a financial perspective helps clarify the true value of all initiatives within each strategy. It also adds up-front accountability for costs, and guides the entire team to stay on track. By setting up budgets by strategy, a business leader is better able to determine the ROI for each, make informed decisions on areas to shift focus or spending (to adjust time and energy for specific tactics), and enhance the success of the overall program. Budgets should be reviewed quarterly and annually for internal and external costs (both out-of-pocket and for time spent).
The Value Of The Process
Stevens & Tate Marketing has been utilizing The Marketing March for a few years to manage their internal marketing initiatives, with tremendous results. "We've experienced significant progress," Gartlan expressed. "Not only in the success of our marketing programs, but also in the overall culture of our company." To learn more about The Marketing March, and how to schedule a presentation for your organization, visit: http://www.attractionmarketingus.com.
Stevens & Tate Marketing is a full service advertising agency offering Internet advertising and award-winning, on-strategy creative; integrated message development; and cost-effective media planning and execution. Stevens & Tate creates focused, targeted solutions for all its clients in the business-to-business, food, grocery, travel, retail, healthcare, and real estate industries. Call 630-627-5200 or visit http://www.stevens-tate.com for more information.