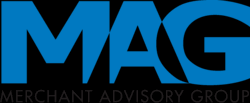 Minneapolis, MN (PRWEB) January 31, 2013
The Merchant Advisory Group (MAG), a cross-industry association of large merchants involved in the payments industry, is updating its U.S. payment roadmap clarifying its position on debit routing and reinforcing its support for a common set of standards and market-motivating rule changes to effectively deter e-commerce fraud. The MAG released its original recommendations on January 11, 2012. Several other organizations, including most major card networks, released their U.S. payment roadmaps around the same time. MAG members represent a broad cross-section of the merchant community that accounts for the majority of payment card transactions in the United States. Because MAG members are key stakeholders in the existing payments infrastructure--and would be in any new payments infrastructure--their views and perspectives must be taken into consideration.
The MAG advocates a collaborative approach to developing a long-term payments strategy for the United States. To that end, it has conducted a series of meetings with industry stakeholders including networks, banks and major merchant processors. These meetings have identified debit routing as a fundamental issue, which, until resolved, will impede progress towards a final solution for chip and PIN in the United States. Stakeholders are in agreement that a solution to the issue needs to comply with Federal Reserve Regulation II mandating merchant choice in debit routing and must not restrict competition among debit networks.
Although stakeholders appear to have coalesced around a solution that would require debit networks to use a common AID, implementation of the solution continues to be the subject of debate. Meanwhile, network mandates, which require merchant processors to conform to new technical requirements for processing chip transactions by April, 2013, remain unchanged.
The MAG strongly suggests that deadlines for existing network mandates and liability shift implications be extended to allow a more reasonable time frame for all stakeholders to migrate towards EMV. More specifically, the MAG suggests that for every month that passes without a consensus solution to the debit issue, a month needs to be added to all of the originally announced mandates. This implies that existing mandates must now be extended by over one year from the date they were originally announced.
Additionally, it is evident that no common solution has been identified yet by the industry to address the certain migration of fraud from the face-to-face channel to the e-commerce channel. Recent experience with the Canadian migration to chip & PIN serves as further evidence of this phenomenon. Existing attempts to address e-commerce fraud by the networks are unacceptable to most e-commerce merchants and result in lost sales and confusion by consumers attempting to complete online purchases. Consumers are unwilling to adopt hundreds of different two-factor payment validation solutions for e-commerce payments. EMVco created one common consumer interface for two-factor authentication of card-present transactions. Likewise, the payments industry must develop an interoperable structure for e-commerce transactions. The MAG expects, based on actual results from other markets, the current rollout of EMV will do nothing to mitigate fraud, but it will shift the burden of fraud from card issuers and face-to-face merchants to e-commerce merchants.
The MAG continues to work with other payment industry stakeholders to address the need for a comprehensive solution to payment card fraud. While mindful of the need for a timely solution, the MAG remains steadfast in its concern that any solution must comply with existing law, must preserve or enhance the competition for debit services and must prevent fraud for the entire payment industry in order to reduce costs for all stakeholders, including all merchants.
About The Merchant Advisory Group
The Merchant Advisory Group (MAG) is a cross-industry association of large merchants involved in the payments industry. The purpose of the MAG is to establish a collaborative relationship between all parties involved in the payments industry to drive positive change in payment acceptance. The MAG seeks partnership between merchants, acquirers, payment companies and banks in order to improve the payments process for everyone. The group also seeks to provide merchants and other companies the opportunity for networking, best practice sharing, and research.