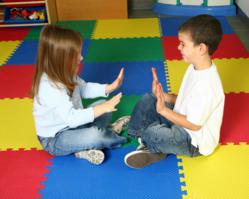 Grand Junction, CO (PRWEB) January 31, 2013
Garage Flooring LLC announced today the launch of several new products including high quality interlocking foam flooring and Oil Dri brand Garage Guard Mats. The new products were launched as part of Garage Flooring LLC's continuing expansion into 2013.
Garage Flooring LLC launched a complete line of quality, kid safe and odor free foam flooring products. The product is free from latex and lead and boasts several third party certifications. The foam flooring tile starts at about $1.00 per square foot for inexpensive play mats for children and ranges up to $1.56 for high end workout and sport mats.
"I have been in this business for over a decade and refused to sell a foam floor tile until I found a product I considered safe enough to use in my own home. While this product is slightly more expensive than other products, we believe the product to be a high quality and safe alternative" stated Justin Krauss Co-Founder and President of Garage Flooring LLC
Garage Flooring LLC also launched Garage Guard by Oil Dri. These affordable mats sit on top of the existing garage floor and provide an easy way to absorb oil and other leaks from cars and truck –before they damage or stain the concrete or garage flooring below.
The product starts at under $20 per roll and ships directly from the Grand Junction office. "This product, along with products like Pour N Restore and others are part of our diversification into consumable products that are used in the garage. We believe we can continue to offer customers exceptional customer service, free shipping and the guaranteed lowest delivered price –and now we do it on twenty dollar orders as well as $2,000 orders." Continued Krauss
About Garage Flooring LLC
Garage Flooring LLC is a leading distributor of garage flooring products. They feature garage floor mats, garage floor tiles and garage floor coating products as well as name brand consumable products such as Pour N Resotre and Oil Dri.