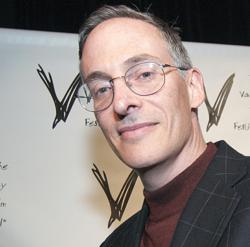 "More people should hear about Susan Oliver's accomplishments, how varied they were. She was an important woman."

- "Rosey" Grier
Los Angeles, CA (PRWEB) January 31, 2013
Filmmaker George Pappy (Few Options) has launched a Kickstarter fundraising campaign for completion of his new project, a documentary titled "The Green Girl" on the life of actress Susan Oliver. Pappy first noticed the alluring actress Oliver while catching a repeat of the original Star Trek television pilot "The Cage" in which Oliver played the ship-wrecked girl as well as the sexy Green Orion Slave Girl.
You could say Oliver was one of the first to bring sex appeal to Gene Roddenberry's iconic science-fiction television series and it's no coincidence Roddenberry sought Oliver out to play the pivotal role in his very first episode. Listal.com ranks Oliver as #6 on the top 50 Star Trek beauties in Star Trek Original Series history. "She's like a menagerie of the best things in a Star Trek woman: she transforms from a wild child in grass skirts to a potent Eve to an exotic green-skinned dancing alien." writes Listal.com.
A simple IMDb search by Pappy revealed a venerable treasure trove of film and TV credits from Oliver's career. Pappy was perplexed why Oliver was essentially forgotten with such an accomplished resume of work. He connected with her uphill battle as a Hollywood outsider, a status Oliver grew to know well as an aspiring female director in a male-dominated Hollywood.
Pappy decided a career like Oliver's is due the simple decency of being remembered for her many achievements and that her rather unique life accomplishments were worth bringing to the screen.
Besides being a working actress, Oliver was also a record-setting female aviator in the 1960's and 1970's, having flown across the Atlantic Ocean in 1967 in a single-engine plane. She was an original member of the American Film Institute's Directing Workshop for Women, and she directed episodes of major TV shows like M*A*S*H back in the 1980's.
Throughout 2012, Pappy has been traveling the United States (on frequent flyer miles), interviewing people who knew, worked with, flew with, and/or admired Susan Oliver.
Lee Meriwether (Actress, former Miss America, former Star Trek guest star)David Hedison (Actor)Peter Mark Richman (Actor)Roosevelt "Rosey" Grier (Actor/Singer/Minister/Football Player)Jonathan Gilmore (Actor, Noir Fiction/True Crime/Hollywood Memoir Author)Celeste Yarnall (Actress, former Star Trek guest star) Larry Nemecek (recognized authority on all things Star Trek), Clay Lacy (record-setting aviator), Margaret Mead (award-winning aviator), Mira Slovak (legendary aviator/hydroplane boat racer), Jan Haag (former American Film Institute administrator), Jon Winokur (author, James Garner biographer) as well as Susan's family are just some of the people featured in the film.
"The Green Girl" fundraising campaign runs through Midnight Saturday March 2nd. Completion of the picture is slated for October of this year.
To learn more about "The Green Girl" visit http://www.kickstarter.com/projects/806849424/the-green-girl?ref=email
George Pappy was born and raised in the Los Angeles area. George's debut feature film "Few Options" represents the culmination of 10 years of formal and informal film education, experimentation, and determination. George financed the entire film himself, as well as writing and directing. Few Options continues to appear regularly on Showtime and has received widespread recognition since its release.