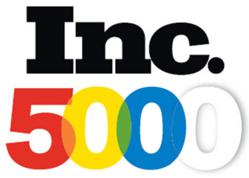 ...promises to be a stimulating, thought-provoking exchange and exploration of ideas and services that are focused on achieving strategic, dynamic business growth
Seattle, Washington (PRWEB) January 31, 2013
Sound Telecom, a leading nationwide provider of 24 hour Telephone Answering, Call Center and Cloud-based Communication Services and three-time winner of the Inc. 5000 Award announced today it will be an exhibiting sponsor at this year's Inc. Grow Your Company Conference.
"We are excited to be an exhibiting sponsor at Growco, Inc.'s Grow Your Company Conference this April at the Hyatt Regency in New Orleans", stated Michael LaBaw, president and founder of Sound Telecom. "We were awarded the Inc. 5000 Award in 2007, 2008 and 2012 and now have the opportunity to become more immersed in Inc.'s community of highly successful entrepreneurs and business leaders."
GROWCO: Grow Your Company Conference is a three-day event from Wednesday, April 10, 2013, through Friday, April 12, 2013 at The Hyatt Regency in New Orleans. This year's GROWCO is focused on helping businesses break down growth barriers to unleash potential and overcome obstacles to success and expects to draw over 600 entrepreneurs and business leaders. Inc.'s GROWCO Conference promises a dynamic program including headliners straight out of the pages of Inc., business experts and best-selling authors who share actionable information and proven strategies on all facets of growing companies.
Highlights include action-packed breakout sessions, high-level keynote speakers, including Sir Richard Branson (founder of the Virgin Group), John Mackey (co-founder and CEO of Whole Foods) and Lisa Price (founder and president of Carol's Daughter), small-business tours and networking opportunities.
"At GrowCo, we look forward to the collaboration, sharing and discussions with like-minded, innovative leaders and individuals that are growing private companies in this incredibly thorny economic environment", explains LaBaw. "The takeaways from Inc. events are incredible; I am still networking, reading, and collaborating with business leaders, entrepreneurs and accomplished author's I met at this past years Inc. 5000 Awards Event held last October in Phoenix, AZ. This year's GrowCo, like all Inc. events, promises to be a stimulating, thought-provoking exchange and exploration of ideas and services that are focused on achieving strategic, dynamic business growth."
About Sound Telecom
Sound Telecom is a leading provider of 24 hour Telephone Answering, Call Center and Cloud-based Communication Services, headquartered in Seattle professionally serving thousands of customers throughout the United States and Canada with USA based agents. The twenty-six year old company has offices in Seattle and Spokane, Washington and Denver, Colorado. For more information, please visit http://www.sound-tele.com
About Inc. Magazine
Inc., the only major business magazine dedicated exclusively to owners and managers of growing private companies, delivers real solutions for today's innovative company builders. It provides hands-on resources and market-tested strategies for managing people, finances, sales, marketing, and technology. In addition, Inc. looks beyond work to address the entrepreneurial lifestyle. Inc. inspires and informs, with cutting-edge coverage that reflects its readers' energy, brashness, and imagination.
Contact Information
Sound Telecom
Michael L. LaBaw, President
800-577-1550
http://www.sound-tele.com