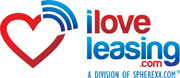 50.4% of Internet apartment seeker's inquiries never receive a response.
DALLAS, TX (PRWEB) January 31, 2013
As members of the multi-family industry become more sophisticated and competitive marketers, leasing activities must keep close pace with advancing Internet technology. The vacancy factor alone can make the difference between a red or black bottom line for an apartment community and its owners/investors.
Management companies advertise on websites and Internet listing services, along with search engine optimization, banner ads, video, and countless forms of print media. The cost for one Internet listing service averages $475 per month, with no frills; the average cost per lead from such a service is $19. Many companies use multiple Internet listing services.
ILoveLeasing.com's 2012 Annual Report analyzes well over a half million Internet and telephone leads that are routed from multiple advertising sources into ILoveLeasing.com's interactive dashboard. Although Internet listing services provide the greatest number of leads, the largest number of leases is consistently generated from the community websites, averaging over 40% of total Internet traffic year after year. Consumer reports indicate that Internet shoppers are the most qualified apartment prospects. 2012 Pew Internet Research indicates that 97% of Internet users are in the $75,000 and over salary range and 96% have college plus education levels. 84% of apartment seekers shop online.
The Internet is the number one source of apartment lead generation, which means leasing professionals must connect and correspond with many Internet prospects every month. To effectively convert website visitors to a new resident requires a lead management system to ensure a quick, informative and inviting response. Online secret shopping statistics conducted on 680 nationwide communities that do not utilize a lead management system continue to report that over half of their Internet leads are never responded to. Here are some statistics the study reveals:

41.6% of Internet inquiries receive a personal email from a leasing associate
14.1% of Internet inquiries receive a telephone call
50.4% of Internet inquiries never receive an acknowledgement or response
50% to 60% of telephone calls made to an apartment management office are not answered
576% increased likelihood to close a lead by responding to the inquiry within 2 hours
Additional details of the survey are available upon request at info@ILoveLeasing.com. Readers may feel free to use these referenced statistics for research or reporting.
By increasing the acknowledgement rate, thereby increasing the closing rate on lost Internet leads, companies can easily decrease one or more paid advertising sources. Not to mention gaining rents due to increased leasing.
Spherexx.com, the developer of ILoveLeasing.com is regularly adding features to further accommodate the prospect engagement and advertising analysis services for the apartment shopper and leasing providers. Management leaders can review how and when staff members respond to Internet prospects at any time or from anywhere. The program keeps track of the actual advertising cost per lead as well as grading the return on investment of advertising expense versus leads and leases. Optionally, telephone calls can also be identified with the advertiser and monitored for optimum performance.
ILoveLeasing.com has recently added a central office service option at no cost to their clients. Some management companies prefer to have leads and telephone calls arrive at a central response center where operators answer Internet inquiries and telephone calls, they then connect prospects with the most appropriate apartment community. ILoveLeasing.com provides call center operators with call scripts and detailed property information at their fingertips. Management leaders are thereby more assured that prospects receive immediate service and that telephone calls are answered promptly.
A major improvement for ILoveLeasing.com users was finalized late in 2012 with Yardi Systems' bi-directional data sharing integration, the most thorough and progressive in the marketplace. Guest card activities recording in ILoveLeasing.com are now automatically updated in Yardi. ILoveLeasing.com also has integrations available with MRI, AMSI, Vaultware, Level One, Yardi and many other property management accounting software and service providers.
About ILoveLeasing.com div of Spherexx.com ®
ILoveLeasing.com is a prospect lead tracking, lead closing tool and advertising management program built specifically for the apartment industry. Developed as a division of Spherexx.com in 2006, it serves as a customer relationship management (CRM) solution to help leasing teams track leads, phone calls, internet & print advertising inquiries, walk-in traffic, and it consolidates all prospect leads into one easy to use dashboard. For detailed information visit ILoveLeasing.com/Quote.
Established in 2000, Spherexx.com is recognized as an established leader in the apartment industry website, Internet marketing and software development services. With offices located in Tulsa, Dallas, Austin, and Houston, the company has been distinguished as one of INC5000's fastest growing companies. Spherexx.com received an International Summit Creative Award 2012 for creative and communication excellence.
Spherexx.com offers a wide selection of professional services including web design and development, touch-screen kiosks, Internet lead generation tools, online advertising, apartment leasing consulting, advanced mobile technology, apartment lease-up marketing consulting, and search engine performance. The company also provides branding services, video/multimedia production, print media, and copywriting as well as website and email hosting, database solutions, pay per click, e-commerce solutions and custom programming.
Spherexx.com has developed marketing and lead generation tools that allow clients to better manage and convert leads to leases and sales. These applications are branded under ILoveLeasing.com, MarketSurveyTools.com, and RentPush.com. Spherexx.com provides web-based prospecting, marketing, advertising management, and support services.
Spherexx.com has provided services to innovative real estate companies like Lincoln Property Company, Student Housing Solutions, Cottonwood Residential, Forest City Enterprises, Robbins Property Associates LLC, ZRS Management, LLC and Triumph Management Company. The company represents over one hundred years of direct, executive level property management experience that readily identifies with the challenges and solutions of multi-family property management professionals.