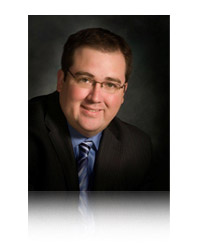 Joplin, MO (PRWEB) January 31, 2013
Robert Weaver, RWI Benefits, LLC, president, has been named to the Native American 40 Under 40 Class of 2012, according to The National Center for American Indian Enterprise Development (NCAIED) and the Indian Progress in Business Event (INPRO).
The award recognizes 40 emerging American Indian leaders, ages 18 to 39, who have demonstrated the leadership, initiative and dedication to achieve significant contributions in business, communities and to Indian Country as a whole.
"NCAIED and INPRO work intently to advocate for Native American entrepreneurs," Weaver said. "Knowing the outstanding leadership of Margo Proctor-Gray, chairwoman, and Gary 'Litefoot' Davis, CEO, this award is very humbling to me. I am very pleased to join the ranks of those very accomplished winners that have gone before me paving the way for the next generation of Indian Country."
Weaver, a member of the Quapaw Tribe, founded RWI Benefits, LLC, in 2007. After reviewing the existing contracts, premium cost and service agreements for benefits provided by tribal enterprises, Weaver began implementing renegotiated benefit plans that saved over $4 million in the firm's initial year.
In addition to RWI Benefits, LLC, Weaver owns Native Care Health, LLC, a 100% Native American-owned, third-party benefits administrator. Weaver is also a consultative representative for Government to Government Relations of the Quapaw Tribe, a group working in Washington, D.C. to improve healthcare access for Indian Country.
The awards were presented at the INPRO 2012 event, held Thursday, Nov. 15, at the Hard Rock Hotel and Casino in Tulsa, Okla.
RWI Benefits, LLC, is a national, wholly owned Native American insurance management firm. Founded in 2007 by president and CEO Robert Weaver, the firm specializes in all lines of insurance to include employee benefits, property and casualty, worker's compensation and all other forms of insurance management consulting. Find RWI online at RWIBenefits.com
###