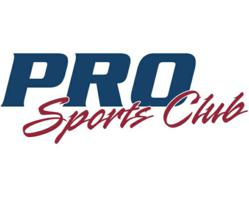 Bellevue, WA (PRWEB) January 31, 2013
The PRO Sports Club, established in 1973, has long since provided exceptional athletic services and care to the Bellevue area. More than just a health club, the Pro Sports Clubs' features and facilities remain unmatched by competitors. To add to the list of outstanding services provided by this organization, the PRO Sports Club will now be providing specific orthopedic services directed at addressing musculoskeletal issues.
The musculoskeletal system is a network of organ systems, which allows for stability and movement of one's overall body. Consisting of bones, joints, muscles, cartilage, tendons, ligaments, and other connective tissues, the wellness of this system is directly correlated to one's overall athletic performance. If one sustains a musculoskeletal injury, it is essential to determine the cause of that injury, and whether the injury requires surgical or non-surgical care. Therefore, the first step in addressing a particular musculoskeletal problem is a proper, dependable diagnosis.
The Sports Medicine Center at PRO Sports Club provides the medical expertise of Dr. Peirce Scranton, a nationally renowned Orthopedist. Dr. Scranton's cutting edge understanding of sports injury assessment, aging, and treatment recommendations allows him to provide one with care specifically directed towards one's particular injury.
One can learn more about the PRO Sports Club's Orthopedic & Sports Medicine Center, as well as the myriad of other services they provide, by visiting their website at https://www.proclub.com/.