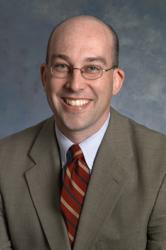 Companies that have not looked at MPLS in a couple of years, or have a MPLS network that is over a year old, should take another look.
Harrisburg, PA (PRWEB) January 31, 2013
Grudi Associates is helping businesses install high-capability, cost-effective Wide Area Networks (WANs) using Multi-Protocol Label Switching (MPLS) that connect through new ultra-high-speed fiber-optic cable.
"Today's MPLS is fast, secure, versatile and very cost-effective," says Walt Grudi, President of Grudi Associates, a leading provider of telecom and IT services in Central PA and beyond. "Companies that have not looked at MPLS in a couple of years, or have a MPLS network that is over a year old, should take another look."
Businesses that need to connect multiple facilities in different locations have three basic choices for a wide area network: Private Line Networks including Metro Ethernet, Virtual Private Networks and MPLS. Each utilizes a different approach to WAN technology that businesses need to understand when deciding which option is best for their needs.
Over the past several years, private line networks and MPLS have been the go-to technology for guaranteed Quality of Service (QoS), Class of Service (CoS) and security. VPNs have offered excellent speed and considerably lower costs when quality and priority have not been critical issues. In the past, one down side of MPLS was slower connect speeds.
"Now MPLS speeds in areas where fiber-optic cable is being built out are competitive with VPN, and prices have become much more affordable for businesses of all sizes," says Grudi. "Today's MPLS is far more attractive to many businesses than it was just a few of years ago."
MPLS is a network management protocol that greatly improves data flow by placing labels on IP (data) packets and optimally routing their progress from origin to destination. It is a fully meshed design, independent of a central headquarters, which allows any-point-to-any-point connections.
Following are some of the key benefits of today's MPLS:

Any to Any Connections – the fully meshed design creates fast, efficient, highly reliable connections between any points on the network, without going through a central headquarters.
QoS – true Quality of Service can be guaranteed, and levels of service can be managed for different data types. SLAs available.
CoS – Class of Service can also be managed to ensure that mission-critical data gets priority and other traffic is prioritized on data type.
High Speed – excellent speeds with rapidly spreading fiber-optic cable availability.
Low Latency – necessary for high-quality voice, video and other streaming.
Highly Scalable – locations/users can be easily and economically added, removed or changed on a MPLS network.
Security – not vulnerable to the threats of the public Internet.
High Reliability – fully meshed design, not dependent on a central headquarters.
Cost-Effectiveness – significantly lower cost than Private Line Networks in most cases, with near-comparable quality. Marginally more expensive than VPN, but with many advantages.
"Private line networks and VPN technology have their place, but more and more businesses are recognizing that MPLS can provide an excellent foundation to support their business objectives," says Grudi. "Be aware that companies without in-house WAN expertise should get outside help. This is not a do-it-yourself proposition, but it's a route that is well worth exploring."
Read Grudi Associates' article: Today's MPLS - It Could Be A Better Route To Go
Subscribe to Telecom & IT Updates, a monthly bulletin.
Read Grudi Associates' Telecom & IT Blog
About Grudi Associates: Grudi Associates provides a broad range of telecom and IT services that help businesses and organizations connect and communicate more effectively. Through strategic partnerships with national and regional providers, Grudi Associates delivers innovative and cost-saving wireless, data, Internet, local and long distance, telecom management and hosted solutions. By providing its customers with a single point of contact for virtually any need, Grudi Associates delivers innovative solutions and simplified telecommunications.