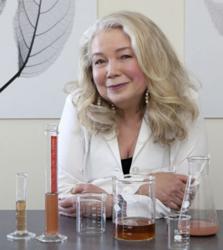 Acclaimed by beauty experts and trendsetters alike, MVO natural skin care kits include everything you need for healthy, radiant skin.
Mill Valley, CA (PRWEB) January 31, 2013
Natural skin care company Marie Veronique Organics is encouraging customers to love their skin from head to toe, with a very special offer and event hosted by founder Marie Nadeau. On Saturday February 16th, from 1 - 3pm, guests are invited to attend a complimentary Yoga Facelift class and discussion to celebrate the second-edition release of Marie's NY Times featured digital book, The Yoga Facelift.
"Most people do not realize, expression lines are simply a product of facial habits," says founder Nadeau. "Sagging results in poorly exercised muscle tissue. The Yoga Facelift helps combat both with facial yoga postures that energize the 109 muscles of the face and neck."
To begin the celebration and encourage customers to love their skin in honor of Valentine's Day, the company is also offering a free Goop-inspired, full-size Body Oil ($36 value, 2oz) with the purchase of any one of their full-size kits, including Anti-Aging Kit, Acne Relief Kit and the new Pacific advanced anti-aging treatment line, Pacific Essentials Kit and Pacific Ultimate Rejuvenation Kit. Acclaimed by beauty experts and trendsetters alike, Marie Veronique Organics' skin care kits include their best-selling products and everything needed to get started on the path to healthy, radiant skin.
To receive this special offer, shop online at http://www.MVOrganics.com/lovekits and use special offer code LOVEKITS at checkout. Every qualifying purchase will receive a free goop-inspired Body Oil ($36 value, 2oz) with purchase. Offer is valid from February 7th through February 21st, 2013.
To learn more about the complimentary Yoga Facelift event, stop by their Mill Valley retail store (29 Miller Street, Mill Valley, CA 94941) or call 415-384-8492.
ABOUT MARIE VERONIQUE ORGANICS: As a former chemistry teacher, Marie developed Marie Veronique Organics with her daughter, physicist Dr. Jay Nadeau. Marie's goal was to create a skincare line that would allow her to age gracefully and naturally. "We are honored to provide you with the smartest anti-aging products on the market. We have a deep scientific understanding of the aging process and we look to nature to provide ingredients that will nourish the skin and aid in slowing down the aging process", says Marie.
Marie Veronique Organics operates responsibly and sustainably, sourcing fair trade, organic, and/or locally grown whenever possible, and using biodegradable ingredients, labels, and easily recyclable packaging. Ten percent of company profits are donated annually to support the environment and create better opportunities for women and children in Third World countries.
Marie Veronique Organics' award-winning facials are available in select spas including:
-- Solage, voted #1 spa in the Americas and Caribbean by Conde Nast Traveler readers.
-- The Inn at Palmetto Bluff, recognized by Travel + Leisure as the #1 spa in the U.S.
-- Esperanza, recognized by Travel + Leisure as the #1 spa in Mexico.