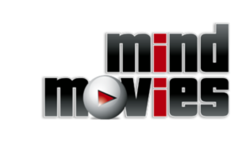 If you're applying the Law incorrectly, you won't see the results you're desiring to manifest.
San Diego, CA (PRWEB) January 31, 2013
Positive thought leader and world-renowned Law of Attraction master teacher Bob Proctor wants to alleviate the frustration others may feel when it comes to applying the Law of Attraction in their lives.
"There are many well-intended people in the industry, but unfortunately, they do not fully understand the Law of Attraction," shares Proctor in announcing the release of his new book on his website.
"Without even realizing it, they teach you only one small part of the truth, but they make it sound like the whole truth. The unfortunate side effect of this is that when students from these teachers find little success, they turn away as disbelievers to the Law."
Natalie Ledwell, Law of Attraction teacher and co-founder of Mind Movies, agrees with Proctor. "The Law of Attraction works. I've experienced it in my own life and I've seen it work in the lives of others time and time again," shares Ledwell. "But if you're applying the Law incorrectly, you won't see the results you're desiring to manifest."
In his new digital book, "11 Forgotten Laws," Proctor reveals for the first time the little-known secrets he believes will help others unlock the true power of the Law of Attraction.
Using the secrets inside his new book, Proctor shares that others will now be able to attract more financial abundance, health, love, happiness and fulfillment into their lives on autopilot and with velocity.
Over 1 million people worldwide have already received Law of Attraction guru Natalie Ledwell's free pre-made Mind Movies, which are dynamic moving video vision boards that help viewers visualize and achieve their desires and goals faster and easier than they ever thought possible.
To find out more about Mind Movies and to download 6 free pre-made Mind Movies, visit: http://mindmoviestv.com
About Mind Movies:
Founded in 2007, Mind Movies' mission is to help empower people from all over the world to visualize their goals and manifest their greatest dreams and desires. Mind Movies has touched the lives of over 1 million people around the world and is headquartered in downtown San Diego, California.
Company Contact Information:
Mind Movies
Media Relations
113 West G Street #122
San Diego, CA 92101
http://mindmoviestv.com