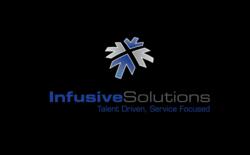 New York, NY (PRWEB) January 31, 2013
IT professionals are quickly being elevated to rock star status in today's workforce. Since virtually every modern enterprise relies on a website and/or mobile application to spread information and resources to its target community, a firm's technical talent is becoming increasingly indispensable.
In other words, IT pros are no longer being hidden away in back rooms troubleshooting problems with email servers and are increasingly being seen as the core gatekeepers that enable a company's message to be shared with the world in the most innovative and unique way possible.
And considering how integral a solid IT department is to the long term success of enterprises today, it is becoming ever more difficult for hiring managers to find the right developers, administrators or otherwise since the best ones are scooped off the market in what seems to be a matter of moments.
But, you know what's even more frustrating for business leaders than hiring IT staff with the right skills and attitude? Losing that person because he or she couldn't stand working in their environment.
Luckily, in an attempt to help employers everywhere prevent a migration in their technical departments, Infusive Solutions – an IT staffing firm in New York City that's been helping clients hire and retain IT staff for more than a decade – polled more than three dozen technical professionals to learn what would lead them to leave their current position and seek employment elsewhere.
And after sourcing the most popular answers, Infusive put together a list of the top reasons IT pros would be prompted to jump ship so that employers can get their act together before it's too late.
Check out the full version of 'Five Reasons Your Tech Talent is Quitting' right here.
About Infusive Solutions:
Infusive Solutions Inc. is a specialized technical staffing firm within the Microsoft Partner Network.
Located in midtown Manhattan, the Infusive team helps clients in verticals ranging from finance, media, law and entertainment hire IT staff including .Net, SQL Server and SharePoint developers as well as Windows Systems Engineers, DBAs and helpdesk support professionals.