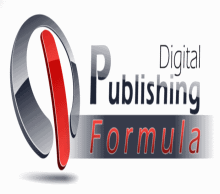 Long Island, New York (PRWEB) January 31, 2013
Digital Publishing Formula is an innovative new company that in simple terms teaches clients how to publish a book. Through its well developed new formula, the company's clients learn how to become an app book author and publisher by learning how to build an app for either the Android or the Kindle platforms. Learning these things is easy and takes a mere matter of hours. The self publishing industry is one of the fastest growing in the world and each day thousands of new authors take their place in the eBook domain. According to Digital Publishing Formula founder, Darren Miller, over 600 apps are being added to the Android platform daily and the Kindle self publishing eBook platform is currently outselling physical books and is growing more popular by the day, so those who learn how to create and build apps on these platforms will have plenty of opportunity to market their works.
The Digital Publishing Formula educational training course is a step-by-step tutorial that teaches anyone how to build an app quickly. The beauty of the course is that users don't have to have any programming experience at all and great results are possible with little money or time invested. Those who try this course will get an app builder and step-by-step training on how to build mobile book apps on the Kindle and Android platforms. They will also learn how to use the "turnkey formula", which does not require programming, but relies on easy-to-use templates. Furthermore, the tutorial includes access to a specially designed TRUE app and Kindle creation system that uses on the point and click method. Basically, all a user has to be able to do is work on a computer and the Internet.
With the Digital Publishing Formula tutorial users come away knowing how to make a book app, become a Kindle app author and quickly crank out an Android or Kindle eBook. To learn more about these innovative new programs visit the Digital Publishing Formula website or contact Darren Miller at 516.986.5555.
###