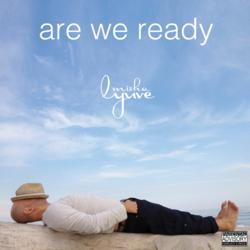 live a work-of-art life,
have the world blossom
(PRWEB) January 31, 2013
Misha Lyuve is introducing his debut album ARE WE READY. One could describe his music as a love child of Leonard Cohen's and Regina Spektor's spiced with eastern-European flavors that stem from his Ukrainian roots. Eleven original songs are performed by the author; they mix intimate bard tunes, intense rock beats and elements of vaudeville.
Misha is donating all profits from his albums sales to Worldwide Orphans Foundation (wwo.org), an organization that improves lives of orphans all over the world. His music will touch someone's heart and an orphan will get love and care. His goal is to raise $1,000,000 through album sales and donations.
Misha is a management consultant and a multi-disciplinary artist. He works for a big four consulting firm where apart from solving complex problems for his clients, he leads sessions "How to live a work-of-art life while working in consulting." Misha is a founder of ART BEAUTY LIFE blog and is a regular contributor to Huffington Post (http://huffingtonpost.com/misha-lyuve). He also designed a commitment jewelry line available at http://www.mishalyuve.com
Misha's release party + performance will be a celebration of music and making a difference. He will perform many of the songs from the album, introduce a new video for his song "Happiness" and will connect audience with the work that Worldwide Orphans Foundation does in the world.