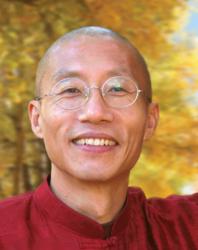 (PRWEB) January 31, 2013
Qigong Master MIngtong Gu will present the benefits of Qigong at the 2013 Parkinson's Recovery Summit, February 21-24 in Santa Fe, New Mexico. Master Gu's workshop, "QIgong for Parkinson's", Saturday, February 23, is for people currently experiencing the symptoms of Parkinson's and for their caregivers. It will provide the tools and training to bring a Qi approach to health and healing. This workshop teaches how Qigong connects the mind and the body to awaken mental clarity, to improve body balance and movement, and to sustain daily activities –functions that can be greatly impacted by Parkinson's.
Designed for beginner to advanced students, Master Gu will explore how this ancient eastern practice recognizes "qi" (pronounced chee) or energy within and around each person and, how disease and aging interrupt the flow of Qi. Participants will learn the gentle movement, meditation and sound of Wisdom Healing Qigong to direct this energy flow for greater health and happiness. All ages and abilities welcome.
Master Gu founded The Chi Center in Sonoma County, California to provide online and in-person training and retreats for wellness and health recovery. He has worked with Parkinson's patients in workshops and, especially in The Chi Center Healing Intensive Retreats. " I discovered all kinds of movement are good for Parkinson's and that Qigong is the best...and I am now symptom free." Bianca Molle said recently. A student of Master Gu and now a consultant in Parkinson's recovery, Bianca will be a presenter at the Summit on Saturday, February 23, leading the workshop "One Stop Shopping for Healing".
The Parkinsons Recovery Summit is designed to provide the opportunity to network, connect and discover more about the therapies that are helping people reverse the symptoms of Parkinsons. The 2013 Summit includes 16 workshops that introduce a wide variety of options which people have found help reverse the symptoms of Parkinsons. Attendees can decide which topic to explore further. All workshops, evening events and activities are included in the cost of registration.