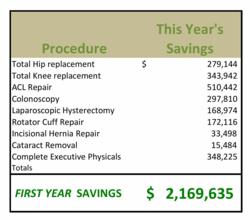 A savings analysis will demonstrate how companies can meet their margins in difficult times
New York (PRWEB) January 31, 2013
With the state of the economy, the critical need to cut spending and the concerns raised by Obamacare, companies are flocking to quality alternatives. Medical Tourism, once a cottage industry, is taking flight. Companies are signing package deals to provide first rate healthcare, often just a short direct flight out of the country, to their employees and members all while experiencing significant savings. Medium to Large companies can save millions of dollars depending upon mix of procedures utilized.
Companies and Third Party Administrator s (TPAs) interested in witnessing the caliber of healthcare in Costa Rica for themselves are encouraged to attend a special medical summit to be held from April 24-26th. For special registration pricing or to receive a comprehensive savings analysis, contact SurgSolutions(at)optimum(dot)net or call 631.909.8538.
Costa Rica is a highly developed country with the finest technology in healthcare available today, was ranked by the World Health Organization above US Healthcare in its last report and is considered to be the most healthiest place to be according to NASA.
WISE Surgical Solutions LLC is based out of New York and caters to companies and patients across the United States seeking quality healthcare at an affordable price inclusive of travel. Offerings include in-vitro fertilization (IVF), Stem Cell Medicine, and most medical, dental and surgical procedures in collaboration with Joint Commission International Accredited facilities and physician affiliates of World Institute of Surgical Excellence. Visit http://www.WISESurgicalSolutions.com for more information or call (631) 909-8538.