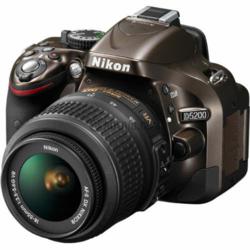 Edison, New Jersey (PRWEB) January 31, 2013
BuyDig.com, the Internet's #1 is proud to announce the latest cameras, computers, and televisions added to its line-up. Many of these items were announced at the Consumer Electronics Show in Las Vegas earlier this month. BuyDig.com is among the first vendors to offer these cool gadgets for sale through its website.
Photographers of all types and experience can start the year off right with one of the new cameras in BuyDig.com's catalogue. Beginning photographers will be excited to learn that they can pre-order the new Canon PowerShot A2600 for just $149.99. With 5x optical zoom lens with a 28mm wide angle, this camera is great for point-and-shoot photographers. Also joining their camera line-up is the Canon PowerShot Elph 130 for just $199.99. Offering greater zoom and more options than the PowerShot A2600, the PowerShot Elph 130 is a higher-end point-and-shoot aimed at the more demanding photographer. Expanding its Sony lineup, BuyDig.com has the Sony Cyber-shot DSC-H200/B available for pre-order. This sharp camera comes with a 20.1 Megapixel sensor and a 26x zoom lens as well as an array of modes and settings to help the more experienced photographer take his photography to new heights. Just announced today are three new superzooms from Nikon and two new compact cameras: the Nikon COOLPIX P520, the COOLPIX L820, and the COOLPIX S9500 are all great new superzoom cameras. Each allows photographers to take their creativity further and from farther away with the enhanced zoom capabilities. The Nikon COOLPIX L28 and the COOLPIX AW110 join the compact camera lineup. Action photographers will be especially glad of the AW110: it allows for underwater photography! Not to be outdone in this department, Pentax has released its new Optio WG-3, a waterproof camera with microscope mode. Fujifilm is also expanding its S-series lineup with the FINEPIX S6800 and the FIENPIX F900EXR. Finally, BuyDig.com also has the Nikon D5200 available. The D5200 is the latest addition to Nikon's DSLR line-up and comes with just the camera body by itself or with either an 18-55 lens or an 18-105 lens from BuyDig.com.
BuyDig.com isn't just expanding its inventory of cameras, however. This New Jersey company is proud to be among the first to offer the LG 84" Ultra HD 3D 4K LED HDTV. This television is the first ever 4k plasma TV from LG. In addition to an unparalleled clarity in picture, sound, and 3D experience, this television comes with a Dual Core Processor, a Magic Remote Voice, Smart Share Plus, and the intuitive Intel® Wireless Display (WiDi). You'll be able to watch movies from your computer on this television just by streaming them over your wireless connection! This television's price is variable due to size and shipping so any interested will need to call BuyDig.com for the price.
Finally, for those computer aficionados out there, BuyDig.com has the HP 15-4010 15" Touch Ultra Book and the HP ENVY x2. The ENVY x2 comes with a detachable keyboard allowing the user to switch between a tablet computer and an Ultra Book whenever he wants. Finally, there's no more need for expensive or bulky accessories for the tablet user, the ENVY x2 will make anyone turn green when they see it in the hands of their tech-savvy friends.
About BuyDig:
BuyDig.com (http://www.buydig.com) is a family-owned and operated online retailer based in Edison, New Jersey. Founded in 1983 under its parent company, Beach Trading Co. Specializing in selling digital cameras, electronics, computers, tablets, audio/video, home and garden, kitchenware and more, BuyDig has worked to become the internet's #1 electronics superstore. BuyDig partners with many of the major CE manufacturers such as Canon, Samsung, Sony, HP, SanDisk, Garmin, Pyle, and Toshiba to make consumer technology and electronics affordable and available to the widest market possible. BuyDig also offers free shipping on most products as well as a 45-day return policy on items purchased from their store. By combining legendary customer service with a philosophy of providing more for less, BuyDig.com has earned its reputation as the premier destination for consumer electronics.