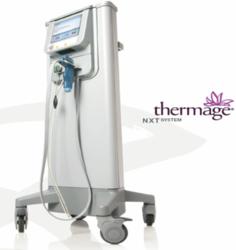 People search for their biggest complaint, loose skin, cellulite and body shaping.
(PRWEB) January 31, 2013
Precision Aesthetics, New York's premiere Non Invasive, non surgical body shaping and skin tightening center reports its year end review. Precision Aesthetics is New York's only Thermage Pinnacle and Black Diamond Provider as well as the first Exilis, another radio frequency body contouring treatment. Recent additions include Acoustic Wave and the completely non invasive cold laser, Illumiwave Lipocontour 635 for non invasive loss of inches and fat.
John Aslanian, who is the marketing director for Precision Aesthetics, understands the non invasive body shaping, skin tightening market. However, little has changed in the past 7 years with regard to what people are searching for on Google in 2012, according to him. There are minor blips whenever a specific machine or treatment is featured on a popular television show. Aslanian remarked, "People search for their biggest complaint; loose skin, cellulite, and body shaping.
"After the body shaping and cellulite searches, the next most popular searches are for face lifting and face lifts in Precision Aesthetics Google campaigns. Given the explosion of offerings and options its surprising to see the same leading searches. There are at least a half dozen devices that use ultrasound in treatment like acoustic wave. You can even freeze fat today. And then there are cold lasers for fat loss. The public is barely aware of cold lasers for therapy let alone fat loss and that is demonstrated in the low number of searches. Illumiwave Lipocotour 635 represents the newest and completely painless option of cold laser, which is a huge improvement upon Zerona. Illumiwave has 89 laser diodes vs 5 laser diodes for Zerona But in terms of searches, its just the opposite 20 times as many people searching for a machine that has 20 times fewer laser diodes. It seems there will always be a gap between the names of the procedures and what patients search for. Patients are often heard saying that laser thing. Most patients are not even aware that for the most part lasers are not used for non invasive skin tightening, radio frequency is, yet they still search for laser skin tightening."
Precision Aesthetics, located at 10 West 74th exploded on the scene in 2007 with the first Thermage NXT in NY, followed by every major Thermge advancement, the 16.0 body tip and the CPT vibrating face tip. Recognized as the leading thermage provider, it became a natural to represent Exilis, the second most popular radio frequency device Soon afterwards, followed Acoustic Wave and finally Illumiwave Lipocontour 635. "We don't have to sell an inappropriate technology, since we have them all said John Aslanian". Dr Lisa Zdinak medical director performs Carboxytherapy, PRP face lifts, botox and other injectables. Other popular offerings are Silkpeel vitamin dermal infusion, Cryotherapy, Mesotherapy and Dermaroller.