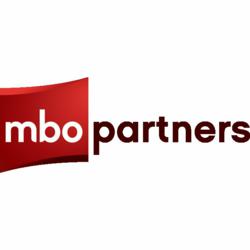 Herndon, VA (PRWEB) January 31, 2013
MBO Partners, the leader in the $250 billion and growing independent consulting category, announced that MBO Enterprise Solutions will launch a series of educational Webinars for corporate talent procurement professionals. MBO Enterprise Solutions supports independent contractor compliance and engagement programs for companies, and its clients include more than 40% of the Fortune 100.
The new series will focus on best practices surrounding the engagement of independent contractors and microfirms, providing actionable learning and best practice sharing opportunities for those responsible for procuring or managing contingent talent pools.
"As more companies engage with small service providers and consultants to complete mission-critical work, the rewards also must be balanced by an understanding of the right way to engage," says Jay Lash, VP of Market Strategies for MBO Partners - Enterprise Solutions. "We identified and sought to fill a need in the market for quality education around topics like misclassification, IP loss, security concerns, wage and hour, state unemployment, co-employment, business liability and insurance coverage, just to name a few."
The goal of each one-hour-long Webinar is to provide quality education to help those responsible for contingent work become experts to their own organizations on issues surrounding independent contractor compliance and engagement. Topics will range from how to classify this emerging talent group, and also how to keep them motivated and engaged.
Hosted by Lash, the series will feature guest speakers including enterprise buyers, current independent business owners, and subject matter experts in IC Law and Contingent Workforce Management who are currently executives within the industry.
The series, which is free of charge, is available for sign up here.
Signing up will automatically register participants for the first Webinar, Client Readiness: Are You Ready to Benefit from the Independent Consulting Movement?, a key primer for clients considering an IC program for their enterprise.
For Additional Information, Please Contact:
MBO Partners Public Relations
publicrelations (at) mbopartners (dot) com
703-793-6000
About MBO Partners -Enterprise Solutions
For over 25 years, MBO Partners - Enterprise Solutions has made it easier for Fortune 1000 and other large organizations to maximize their return on independent contractor talent. As the leading Independent Contractor Engagement Specialist (ICES), MBO helps clients mitigate 1099 compliance risks, drive unparalleled program adoption, improve spend visibility, and more easily access their critical independent talent. With MBO, clients can more efficiently engage, deploy, and retain their small professional service providers so they can better capitalize on the emerging Project Economy. MBO is an approved GSA vendor. For more, visit http://www.mbopartners.com or read our 1099 Risk Blog. You can also sign up to receive the new Contractor Engagement Quarterly newsletter here.