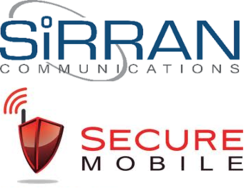 York, UK (PRWEB) January 31, 2013
Many of the technological advances designed for our convenience can easily be used against us, mobile phones being especially at risk. People are simply unaware that their smartphones can be as vulnerable as their PCs, and with over 90% of global communications monitored - Voice Interception is not an 'if', it is a 'when, where and by whom?'
While there has been heavy investment in protecting data networks from cyber threats, IP-based voice has been somewhat overlooked. VoIP is a rapidly growing area due to the huge cost-saving potential but organisations often fail to consider the security impact. The strengths of VoIP bring with them new security challenges that cannot be met by the existing security architecture. Because VoIP runs over the public Internet, users become extremely vulnerable and privacy of voice communications cannot be guaranteed.
In a world of confidential information, secure banking, secured tablets and secured PC's, the primary source of global communications has been ignored for too long. SiRRAN Communications' Steph McNiven highlights the risks in the January issue of Tactical News Magazine.
SiRRAN Communications is one of the fastest growing market leaders in this field, providing immediately deployable solutions to these problems. Secure Mobile commercial service, and GSMNet and LTENet 1st Responder/Military/TierII Carrier mobile communications networks, provide both government and private sectors with scalable solutions to prevent the threat of illegal phone intercept and monitoring.
SiRRAN is a unique telecommunications company in the development, manufacturing and deployment of secure and tactical cellular solutions, wireless unified communications infrastructure and innovative secure IP-based mobile voice and data applications, including the exclusive SecureMobile global encrypted service with patented "Always Secure Calling" hybrid technology. As a leading software provider, SiRRAN's secure voice communications products and software solutions are successfully deployed within commercial, military, first responder and government entities worldwide.