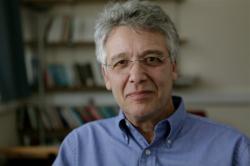 In the studies Pfizer conducted to test Zoloft's efficacy for treating depression, a majority showed no significant difference between Zoloft and placebo.
San Jose, California (PRWEB) January 31, 2013
A Watsonville, California woman has filed a consumer fraud class action lawsuit against Pfizer, Inc., in the United States District Court for the Northern District of California, San Jose Division, related to the company's antidepressant Zoloft. The lawsuit alleges Pfizer deceptively marketed Zoloft as a highly effective treatment for depression, knowing that the drug's effectiveness was, at best, virtually indistinguishable from that of a sugar pill. The lawsuit was filed by Baum Hedlund, Aristei & Goldman and Pendley Baudin & Coffin on behalf of the Plaintiff, Laura A. Plumlee, and consumers nationwide and in California. The class action lawsuit, 13-CV-00414-PSG, is before Magistrate Judge Paul Singh Grewal.
The Complaint alleges that:

Most of the early Zoloft efficacy studies proved to be negative, failed, or were neutral. In the majority of the efficacy studies, there was no significant difference between Zoloft and placebo in relieving depression. In some studies, placebo actually outperformed Zoloft in treating depression.
Pfizer was fully aware of Zoloft's true efficacy (or lack thereof) as documented in internal company documents discussed in the Complaint.
Despite its full knowledge of Zoloft's less-than-stellar effectiveness, Pfizer proceeded to falsely market Zoloft as a highly beneficial treatment for depression.
Pfizer deliberately crafted its drug label to mislead consumers and prescribing healthcare professionals into believing that Zoloft is more effective at treating depression than it actually is.
Pfizer knew that it could turn a profit by convincing consumers and prescribing healthcare professionals that Zoloft was very effective at treating depression. This was accomplished not only through its misleading drug label, but through a comprehensive scheme of selective publication of clinical trial data, ghostwriting positive manuscripts about the efficacy of Zoloft, paying prominent physicians (known as Key Opinion Leader or "KOLS") to tout the efficacy and safety of Zoloft, and misleading advertising on television and in magazines.
As a result of its extensive and deceptive marketing efforts, Pfizer reaped tens of billions of dollars in profits from its sales of Zoloft.
Since Zoloft's launch in 1991, Zoloft sales have generated over $30 billion in revenue for Pfizer. Prior to Zoloft's patent expiration in 2007, which resulted in a proliferation of less expensive generic versions of the drug, Zoloft's annual sales were over $3 billion annually. Since its patent expired, Zoloft sales have continued to generate over $500 million in revenue each year. Currently, over 20 million prescriptions of Zoloft and generic sertraline are filled annually.
The Plaintiff, Laura A. Plumlee is a housewife with two teenage children. According to the Complaint, she began taking Zoloft in 2005 for depression. Because Zoloft was not effective at treating her depression, her dosage was repeatedly increased. Mrs. Plumlee stated:
"I was led to believe this medication was very effective at treating depression. What I got was three years of false hopes with side effects. I kept telling my doctor that I didn't think Zoloft was helping me, but he kept telling me I was wrong. I feel duped and betrayed by Pfizer. Through my lawsuit, I hope to make Pfizer pay back the money it took from me and others who bought Zoloft. I think that ought to give Pfizer and other drug companies some incentive to stop deceiving the public. Pfizer should not be allowed to keep money it made by dishonest means."
Michael L. Baum, a senior partner at Baum Hedlund Aristei & Goldman, commented: "People think that, if a drug has been approved by the FDA, it must be okay. But, as the recent spate of FDA whistleblower cases have shown, that's not necessarily the case." For example, Dr. David B. Ross, a former FDA medical reviewer who blew the whistle on the antibiotic Ketek, explained in an interview that the drug industry "has become FDA's client. People at FDA know that they have to be careful about upsetting industry… even if a product doesn't work… there is pressure on managers that gets transmitted down to reviewers to find some way of approving it."
According to Baum, "Manufacturers like Pfizer know this and have taken advantage of it, despite the fact that their primary responsibility is to properly inform doctors and patients about the benefits and risks of the drugs they market. Millions of consumers in the United States spent billions of dollars for a drug whose benefits were likely clinically insignificant while exposing them to some very serious risks."
One of the experts in the case, Dr. Irving Kirsch, a director of the Placebo Studies Program at Harvard Medical School (and recently featured in a 60 Minutes segment titled "Treating Depression: Is there a placebo effect?") noted in his book "The Emperor's New Drugs":
"Drug companies knew how small the effect of their medications were compared to placebos, and so did the FDA and other regulatory agencies. The companies found various ways to make the data seem more favorable to their products… My colleagues and I hadn't really discovered anything new. We had merely revealed their 'dirty little secret'."
Concerning the Zoloft efficacy class action just filed, Dr. Kirsch stated:
"In the studies Pfizer conducted to test Zoloft's efficacy for treating depression, a majority showed no significant difference between Zoloft and placebo. What is also troubling is that in the two studies where Zoloft appeared to perform better than placebo, the difference was so small that it is unlikely to be of any meaningful clinical benefit to the patient. My analyses of the research conducted by Pfizer demonstrates that the perceived benefit patients feel they get from Zoloft is primarily due to the placebo effect—the belief or hope that they are taking an effective medication."
ABOUT BAUM, HEDLUND, ARISTEI & GOLDMAN:
Baum, Hedlund, Aristei & Goldman, PC has the longest track-record handling antidepressant drug product liability cases in the country. The firm has been litigating personal injury, wrongful death and consumer class action cases against major pharmaceutical companies and medical device manufacturers for more than 20 years and has handled over 5,000 individual prescription drug or medical device cases involving injury or death against defendants such as Alpha Therapeutic, Armour Pharmaceutical Co., Baxter Health Care Corp, Bayer Corp, Eli Lilly, Forest Labs, GlaxoSmithKline, Merck, Medtronic, Pfizer, Stryker, Takeda, and Wyeth. Our lawyers are also strong public health advocates, having testified on several occasions at FDA drug safety hearings, collaborated with several members of the U.S. House and Senate, as well as assisted in a number of Congressional investigations. Baum Hedlund is based in Los Angeles and has offices in Washington, D.C. and Philadelphia.
ABOUT PENDLEY, BAUDIN & COFFIN:
Pendley, Baudin & Coffin, L.L.P., of New Orleans and Plaquemine, Louisiana, has successfully represented thousands of clients throughout the United States who have been injured by defective pharmaceutical drugs. The firm has litigated cases against some of the largest pharmaceutical companies in the world and has led national pharmaceutical cases involving clients from almost every state in the country. The leader of the firm's pharmaceutical litigation practice, Chris Coffin, has prosecuted cases against pharmaceutical manufacturers for over ten years and has been licensed as a registered nurse for approximately sixteen years.