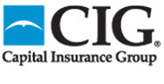 In 2013, Capital Insurance Group is continuing to bring the very latest in child and family safety information and practices to communities in California and Nevada at our Community Safety Saturday™ events .
Monterey, California (PRWEB) January 31, 2013
"Safety and security are no accidents," declares Sandie Borthwick, Corporate Marketing Manager for Capital Insurance Group (CIG). "In 2012, we held four very successful Community Safety Saturday™ events where parents learned critical life-saving information for children, in and out of the car. This year, we are continuing to bring the very latest in child and family safety information and practices to even more communities! CIG is partnering with our independent Insurance Advisors in California and Nevada to offer value-added services from The Protector Network®, and to hold six fun-packed Community Safety Saturday events in 2013."
CIG is dedicated to child, family and community safety and creates fun, interactive events that attract hundreds of local families. CIG teams up with our local Insurance Advisors and non-profit organizations to host each event. In addition to receiving valuable information that helps to protect the entire family, parents are able to proactively increase their children's safety awareness through several important on-site activities. Here are just a few of the highlights of this important event:

State Highway Patrol and other law enforcement organizations conduct a free child car-seat safety inspection station.
The KlaasKids Foundation hosts the KlaasKids Print-A-Thon, which provides Digital Photo ID & Fingerprint Kits for every child. Parents receive a free DNA collection kit, child safety tips, and a 9-point plan on what to do if their child disappears.
The local fire department brings a fire engine and hands out fire-safety coloring books and other giveaways.
American Red Cross provides information about child and adult emergency preparedness.
Local police and sheriff departments provide valuable safety information and bring their squad cars for display.
A radio station holds a live remote broadcast, providing music and prizes.
CIG and each agency provide exciting prizes and giveaways!
Adds Borthwick, "We are very proud to partner with community safety-oriented public services and our CIG Insurance Advisors to bring this important event to local communities. Community Safety Saturday was born from our concern and commitment to keep children and families safe. This is at the heart of what CIG is all about."
CIG Community Safety Saturday™ events scheduled for 2013:
May 18 - GDI Insurance Agency, Hilmar, California
June 8 - CIG Titus & Associates Insurance Center, Chico, California
September 14 - Flanigan-Leavitt Insurance Agency, Reno, Nevada
October 5 - William Ritchey Insurance Agency, Delano, California
October 19 - Western Risk Insurance, Las Vegas, Nevada
November 2 - CIG Capitol City Insurance Center, Sacramento, California
About Capital Insurance Group:
Capital Insurance Group® (CIG) is the leading regional property and casualty insurer serving the Western U.S. since 1898. CIG insures Personal Auto, Homeowners, Farmowners, Condo Owners, Vacation Property, Renters, Apartment Building Owners, and many kinds of Commercial and Agricultural Auto and Property. The more than 114-year-old company is rated "A" (Excellent) by A.M. Best, the independent financial monitor of the insurance industry. CIG has been selected for the Ward's 50 as one of the safest and most efficient property/casualty insurers in the U.S. CIG manages personal, business, and agriculture risks underwritten by its four affiliates: California Capital Insurance Company, Eagle West Insurance Company, Nevada Capital Insurance Company, and Monterey Insurance Company. Types of policies may vary from state to state. For more information, please visit http://www.CIGinsurance.com
CIG DELIVERS MORE. Continuously.™
About The Protector Network:
The Protector Network® is the West's leading authority for safety and security. The Protector Network provides an array of tips, articles, news, tools and products to help protect your home, auto and business. Brand partner offers, service features, terms and conditions may vary. Membership in The Protector Network is a complementary benefit to Capital Insurance Group® (CIG) policy clients. Like us on Facebook or follow us on Twitter. For more information, please visit http://www.TheProtectorNetwork.com
About the KlaasKids Foundation
The KlaasKids Foundation was established by Marc Klaas in 1994 to give meaning to the death of his twelve-year-old daughter, kidnap and murder victim Polly Hannah Klaas, and to create a legacy in her name that would be protective of children for generations to come. The foundation's mission is to stop crimes against children by providing education and knowledge to the general public and promoting partnerships with concerned citizens, the private sector, organizations, law enforcement and legislators. http://www.klaaskids.org