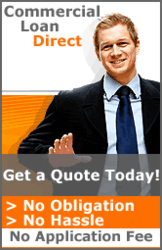 This new product is intended to fill the gap in the marketplace where most lenders won't go—the loans under $1 million
Atlanta, Georgia (PRWEB) January 31, 2013
Commercial Loan Direct, a business division of CLD Capital and one of the top five online originators of commercial mortgages and apartment loans in the country, is pleased to announce the launch of its newly formed small balance program. In addition to being able to do apartment, office, industrial, and hospitality loans under this new program, Commercial Loan Direct may also offer business capital and open lines of credit in order to give borrowers even more flexibility than ever before.
Commercial Loan Direct hopes that this new line of business will add to its already robust line of products in an effort to meet the demands of its clients in what is already looking to be its busiest year ever. Fernando Martin, Executive Vice President and Credit Manager for Commercial Loan Direct says, "This new product is intended to fill the gap in the marketplace where most lenders won't go—the loans under $1 million."
Commercial Loan Direct ('CLD') a division of CLD Capital is a wholesale commercial mortgage lender . In addition to offering its own financial programs, CLD has partnered with institutional investors, Fannie Mae, Freddie Mac, FHA, SBA, USDA, life insurance companies, banks and real estate investment trusts to bring you a wider selection of additional lending vehicles. With a diversified mix of financing products, a state of the art online commercial lending platform, and a staff of experienced professionals, CLD provides a cost-efficient solution for apartment lending and commercial property financing.