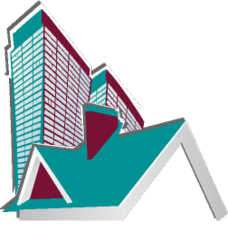 Hot Home News: Kelly Ripa, Deion Sanders, W.C. Fields & HGTV Contest Home Winner For Sale
Pompano Beach, Florida (PRWEB) January 31, 2013
This week's Top 10 homes spotlight at TopTenRealEstateDeals.com includes a look at the Vermont ski home that HGTV gave away in 2011 as its Dream Home Sweepstakes winner. When the lucky couple from Illinois won the drawing, out of more than 76 million entries, they had never visited Vermont. They have two small children and jobs in the Chicago area, so they are selling the home - asking $2,995,000. The 3,400 square foot home in Stowe features fabulous ski slope views and is selling fully furnished including artwork by Vermont sculptors, painters and photographers.
In other home news:
Kelly Ripa and Mark Consuelos have just placed their SoHo duplex penthouse on the market. The 6,792 square foot duplex penthouse also has 3,073 square feet of outdoor terrace with lush landscaping. There are 5 bedrooms and 5 baths with an impressive kitchen and an abundance of extra appliances including two dishwashers and three Sub Zero refrigerators. Though the couple purchased the penthouse in 2005 for $9.5 million, they have spent millions more for a total redo. It's located in a red brick, pre-war boutique with private keyed elevator and priced at $23.5 million.
A 1920's Hollywood mansion where W.C. Fields, Lily Tomlin and Maurice Chevalier once lived recently came on the market at $7.495 million. Historically known as the "W.C. Fields house," the home is located in the celebrity enclave of Laughlin Park that was much favored by early film stars and was dominated by the lavish estate of Cecil B. DeMille. According to legend, W.C. wasn't much interested in lush furnishings, so he lived in basically a bare house with a pool table, a ping pong table, bowling lanes set up in the living room and three bars - one being portable. He lived here from 1940 until his death from alcoholism in 1946.
Also, "Neon" Deion Sanders is selling his "Prime Time" Dallas penthouse with almost 9,500 square feet of interior space and rooftop terraces, spectacular Dallas skyline views and a private pool for $4.8 million. It was previously on the market in 2010 at $7.5 million. And a Chicagoland 30,000 square foot Moorish, Mosqueish manse that was once for sale at $25 million was bought out of bankruptcy for just $3.1 million.
Script and high res photos (including the HGTV contest winner and W.C. Fields home) available for your use at: http://bit.ly/toptenmedia
Real estate is never boring at TopTenRealEstateDeals, a different kind of real estate website that focuses on both home news and entertainment. They cover home and condo sales data and trends, but also celebrity homes, beach homes, ski homes, golf homes, spectacular homes and a weekly Top 10 Hot Homes list. Their features have been covered by Time, CNBC, USA Today, Parade and many other major media.
Check out today's most entertaining and unusual real estate news stories of the week. News such as weird celebrity homes, haunted homes you can actually buy, and dirty real estate tricks.
TopTenRealEstateDeals.com also features Top 10 Condo Developer Deals, Top 10 upcoming home and condo auctions, and regional real estate agents' choices for the best deals in their areas.
Top 10 lists are available to media outlets for publication.