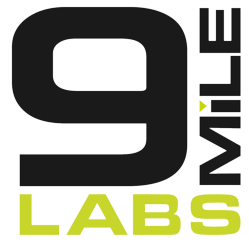 I'm convinced that the opportunity exists to create a really vibrant startup community in the Seattle area. There is great talent, a strong funding base and a diverse range of customers and experienced leaders to learn from
Seattle, WA (PRWEB) January 31, 2013
9Mile Labs (http://www.9MileLabs.com), the B2B startup accelerator based in the Seattle metro area, announced today that it has added two industry veterans – Enrique Godreau, III and Tom Casey – to its partner team. The addition of Godreau and Casey adds substantial horsepower to an already strong team of Kevin Croy, Sanjay Puri and Sandy Sharma. This further boosts momentum at 9Mile Labs, which has already been receiving considerable interest and applications for its program starting in April 2013.
Godreau is a business, technology, and investment professional with 30 years of experience building, growing, and investing in market leading products and enterprises. In 1996, he co-founded Voyager Capital, a Seattle-based, early-stage venture capital firm, and has been active in the Seattle entrepreneurial and investment community for the past 16 years. Godreau has funded a number of successful companies, has served on over a dozen boards, is passionate about entrepreneurship and emerging technologies, and serves as an advisor to several startups.
"9Mile Labs is on a mission to help startups in a way that I deeply believe in," said Godreau. "Right now is a great time to launch a B2B company and Seattle offers a world-class environment to build a business. With the resources that 9Mile Labs is bringing to bear, we can help entrepreneurs realize their potential by leveraging the region's significant resources."
Casey will join 9Mile Labs effective March 1, 2013 from Microsoft where he is Corporate Vice President of the Commerce Platform Group. Tom is a proven business and technical leader in billion dollar growth businesses over 16 years at Microsoft. Prior to Microsoft, Tom held various roles at Seattle area startups and has more than 20 years of experience driving innovation in database management systems, business intelligence, and enterprise & mobile applications.
"I'm convinced that the opportunity exists to create a really vibrant startup community in the Seattle area. There is great talent, a strong funding base and a diverse range of customers and experienced leaders to learn from," said Casey. "Along with everyone at 9Mile Labs I am excited about the opportunity to help our Pacific Northwest entrepreneurs realize their dreams."
"We are thrilled to have Enrique and Tom join the 9Mile Labs team," said Sharma. "Both bring a wealth of experience, a phenomenal network, a broad technology industry perspective and technology investment insights that makes 9Mile Labs even more valuable to the startups in our program. We believe this addition pumps more juice into our efforts to help re-invigorate the technology startup ecosystem in the Pacific Northwest."
9Mile Labs is currently accepting applications from B2B startups in the Pacific Northwest, including Washington State, Portland and vicinity in Oregon State and Vancouver B.C. in Canada. The deadline for submitting applications is Feb 15, 2013. The first cohort begins Apr 8, 2013 and startups pitch their companies to investors at Demo Day on June 27, 2013. Co-founders may apply (http://apply.9MileLabs.com) or get more information on the website (http://www.9MileLabs.com).
About 9Mile Labs
9Mile Labs is a high-tech accelerator based in Bellevue, WA, focused on B2B software and cloud technologies. We run two 3-month programs every year, each with a group of 9 startups. During these 3 months, startups receive funding, access to a diverse set of mentors, free workspace and the opportunity to pitch to investors at the end of the program.