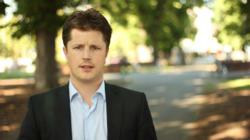 It's not subscribers, it's the discovery that is key on YouTube. You shouldn't be looking for subscribers, you should be looking for eyes on your videos
Melbourne,Au (PRWEB) January 31, 2013
The Multimedia Marketing Show with Jake Hower recently released a podcast interview with YouTube star Matt Pierce on how to get millions of video views on YouTube and generate income from it.
"Let's look at the top five things, the really obvious things that you found based on your own videos and your own analytics as to what are must haves when someone's shooting video and optimizing for views on YouTube," suggested Jake Hower.
Pierce started by explaining that the key to optimizing views on YouTube is to understand what drives people to view the videos.
"It's not subscribers, it's the discovery that is key on YouTube. You shouldn't be looking for subscribers, you should be looking for eyes on your videos," said Mr. Pierce.
According to Pierce, YouTube's algorithm is based on total watch time.
"If you make a great video, what you think is a great video, but people are only watching the first 30 seconds of a five-minute video, it's not going to get a lot of traction in the search engines and the results. It's making a video that people watch from start to finish," said Mr. Pierce.
Pierce's most popular videos all have total watch time under three minutes. "I think it's helpful because people watch the full video and then it helps your total watch time which helps you in the search results," said Mr. Pierce.
Pierce also mentioned long term viability of content as key to getting more money out of YouTube.
"You want continued views on it. That's definitely the key to making money on YouTube because the videos that I make the most money from are ones that I put up over a year ago, maybe even two years ago in some cases because they continually get views and continue to get traction. Because of that, YouTube sells the ad rates at higher rates and I get a higher cut of the money," said Mr. Pierce.
Business owners who want more tips on YouTube content such as how to pick a niche, how to shoot better videos, how to increase views on YouTube, and how to monetize YouTube videos can listen to the full interview at The Multimedia Marketing Show website.
About The Multimedia Marketing Show with Jake Hower
Too many people focus on short-term "push button riches" sales strategies. The Multimedia Marketing Show's focus is on long-term sustainable solutions that build out the authority in a particular market.
Business owners who implement the strategies taught in The Multi Media Marketing Show's podcasts and videos will increase authority and build a defensible business that competitors cannot easily replicate.
Tap into the video marketing expertise at The Multimedia Marketing Show with Jake Hower.
About Jake Hower
Jake is a co-director of Pan Australian Travel. He joined his current business partner as a director in 2009. He has extensive travel industry experience, having worked in various senior positions before joining the company. Jake's role within the company has him overseeing marketing, client management and new client acquisition, with a focus on driving innovation through the entire group. Jake is a member of Entrepreneurs Organisation (EO) and is actively involved in various travel industry associations.