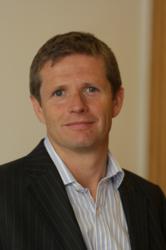 In short, digital channel delivery must be designed around the customer and be functional.
New York, NY (PRWEB) January 31, 2013
Mr. Mike Havard, Director and Founder of Ember Services, will address a global audience from March 5th-6th on the topic of digital customer care, the issues, opportunities and frustrations. Mr. Havard, has more than 25 years experience in customer management strategy and operational delivery area, with organizations like BT, TDG and Sitel. In 1998 he founded CM Insight, which became the market leader in customer management consulting and analytics, working on transformation assignments with champion brands worldwide.
Mr. Havard was asked for his perspectives on Digital Customer Care and said, "Reconfiguring customer contact strategy around the principle that digital channels will be the default choice for consumers depends upon two significant and obvious factors. Namely, that firstly consumers have to believe that digital channels will offer them better service and faster resolution than the phone, and secondly that these digital-based interfaces and processes simply work. In short, digital channel delivery must be designed around the customer and be functional. Many today just aren't. Our presentation at the 4th Global Contact Forum will highlight the areas for success."
The 4th Global Contact Forum (4th GCF) is the fourth installment of the most successful global event in Latin America. Started in 2010, the Contact Forum serves as a knowledge hub for professionals in the customer service industry. Customer care executives, managers and supervisors gather here to discuss best practices, industry challenges, showcase new technologies, exchange ideas and share their knowledge.
The 4th GCF event promotes growth, competitiveness and professionalization of the contact center industry globally. In 2012, more than 1,800 contact center professionals and thought leaders, from over 22 countries gathered. The 2013 conference will focus on Customer Engagement – people, connection and technology. Companies represented at the Global ContactForum events have included major industry names like Amazon, Google, Avaya, PCCW, Aspect, Altitude, Autonomy, British Telecom, Infosys and Verizon.
"With the changing face of customer service, moving to digital is a natural migration. Mr. Havard will provide our global attendees with concrete information and insights that help them develop their customer care throughout Latin America," said Ma. Eugenia Garcia Aguirre, Chair for the event.
The 4th Global ContactForum will take place at the Camino Real Hotel in Polanco, Mexico City; an award-winning hotel and conference center. The website for the event outlines all of the details: http://www.imt.com.mx/gcf2013En/. Members of recognized Industry Associations benefit from a special discount of 15%, by using code cf561m.. For more information about the speaker, commercial sponsorship or the exhibition: