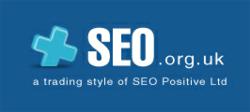 Pinterest has claimed its navigation will now be "more intuitive"
(PRWEB UK) 31 January 2013
The pinboard-style sharing website has stated through its blog that it will be introducing some significant new changes, which it plans to test on a select number of users before rolling out conclusively. Probably the most substantial of these alterations are the new navigation options. Pinterest has claimed its navigation will now be "more intuitive" helping you get to where you want to be faster. Pins will also be larger and contain more details.
The social media department at SEO.org.uk handles the social campaigns of a varied list of clients. Regularly researching the latest developments within each platform, the team received this latest news with great interest. Social Media Manager, Robyn Perry shares her thoughts on the matter.
"In order to get the most from the new look Pinterest, business marketers will need to pay more attention to how they optimise copy and links. It's too early to tell yet whether Pinterest can maintain its initial growth rate, however by increasing user friendliness and competition between users, they are certainly on the right track."
SEO.org.uk continues to research the latest industry updates.
SEO.org.uk was established with the aim of bringing effective yet affordable online marketing services to companies from all industries and backgrounds. The company offers a huge range of services including search engine optimisation, Pay Per Click account management, social media marketing and website design.