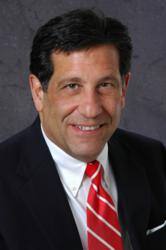 "I am pleased to have the opportunity to lead Michigan's largest road commission through our centennial anniversary"
Beverly Hills, MI (PRWEB) January 31, 2013
The three-member Road Commission for Oakland County (RCOC) Board, at its regularly scheduled meeting on Jan. 10, elected Greg Jamian Board chairman of the road commission for Oakland County, Michigan. RCOC maintains more than 2,700 miles of county roads, over 230 miles of state highways and approximately 1,500 county, city and state traffic signals in Oakland County.
"I am pleased to have the opportunity to lead Michigan's largest road commission through our centennial anniversary marking our 100th year of operation" Jamian said. "While the Road Commission, like most governmental agencies, is facing financial challenges, I am committed to finding ways to cut costs and improve efficiency so that we can maintain the level of service that the residents and businesses of Oakland County and our State deserve."
Jamian has served on the RCOC Board since 2009. A resident of Bloomfield Township and former Oakland County commissioner and Bloomfield Township trustee, he has frequently advocated for better roads, bridges and highways as well as improvement to the regional connectivity of multimodal transportation systems in southeast Michigan.
Commissioner Jamian is also a member of the Executive Committee of the Traffic Improvement Association of Michigan's Board of Directors; a member of the Oakland County Round Table's Transportation Committee, the Detroit Regional Chamber and has participated on various regional transportation committees including Southeast Michigan Council of Governments (SEMCOG). Jamian, the vice president of the board of the Alex and Marie Manoogian Manor, Jamian also serves on the board of the Oakland University School of Nursing, Rochester MI. He has also has served on the boards of the School of Business Administration at Oakland University, Oakland Family Services and the Area Agency on Aging.
Jamian's philanthropic initiatives include numerous community fundraising efforts, and he continues to support hospitals, schools, churches and the arts, with the mission of making his community a better place to live.
For more than 30 years Jamian has been president and CEO of an integrated health-services corporation in Troy Michigan that is the leader in its field. A graduate of Oakland University with a BA in economics he supports many of the University's programs.
Jamian also was appointed as the Road Commission representative to the Oakland County Parks and Recreation Commission board of commissioners for 2013.
The Jamian name is synonymous with transportation both on a national level and here locally in Michigan with Greg's brother John Jamian being appointed in 2003 by President George W. Bush as Administrator of the Maritime Division in Washington D.C. of the Department of Transportation (USDOT). John is currently the Executive Director of the Detroit/Wayne County Port Authority and remains active in shipping and waterway management.