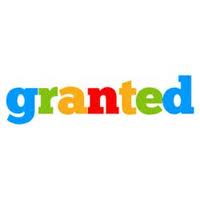 "Service sector jobs represent a significant portion of the country's GDP, and the fact that so many industries are reporting revenue is a positive signal that the economy overall is on the mend."
Pasadena, CA (PRWEB) January 31, 2013
The U.S. Census Bureau released its 2011 Service Annual Survey on Tuesday and found increased revenues in 10 of the country's 11 service sectors. As the latest signal of a rebounding economy, the report mirrored hiring trends for service sector jobs on Granted.com.
The Census Bureau's 2011 Service Annual Survey was released on Tuesday, indicating across-the-board growth in nearly every segment of the nation's service sector. The report, which is released annually, provides statistics on the country's service activity in 2011. Of the 11 service sectors, 10 grew, including utilities, transportation and warehousing, real estate; professional, scientific and technical services; administrative; educational; health care; arts, entertainment and recreation, and information.
Within the information sector, growth in the Internet publishing, broadcasting, and Web search portals was at $50.4 billion, a 20.8 percent increase from the previous year. This huge jump points to the continued expansion of Internet-based services, as traditional publishing goes digital and search giants like Google extend their reach. The finance and insurance sector was the only sector to show a decline in revenue, which dropped $35.0 billion to $3.3 trillion in 2011.
The Census Bureau report indicated steady growth in the service sector, with nearly every industry reporting revenues. This is good news for job seekers, as most companies take up hiring efforts only once they are again in the black. Service sector jobs represent a significant portion of the country's gross domestic product (GDP), and the fact that so many industries are reporting revenue is a positive signal that the economy overall is on the mend.
Steady growth in service sector jobs has been reflected on Granted.com, a leading job site. Some of the highlights include 9,881 jobs in real estate, 79,382 jobs in administration, 250,779 jobs in information technology, 382,721 jobs in health care, and 32,238 jobs in transportation. Hiring has been particularly strong in the IT sector, as the technology trend has been a catalyst for job creation. In the health sector, employers began hiring in earnest after hospitals started to implement the beginning stages of Obamacare.
About Granted
Granted.com is a job search site based in Pasadena, CA. It is a part of the Employment Research Institute and owned by A. Harrison Barnes.