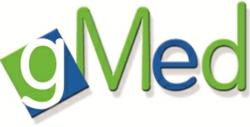 Weston, FL (PRWEB) January 31, 2013
gMed is very pleased to announce the introduction of gGastro+, their newest EHR system. On top of adding key functionality, gGastro+ is the only fully integrated, GI specific electronic health record application that combines EHR, Endoscopy Reporting, Patient Portal and Practice Management under one single platform.
Some new highlights of gGastro+ include: gReminder (gMed's fully integrated patient reminder system), gScheduler, Online Bill Pay and the Patient Recalls Module. All of these new offerings serve to make practice workflow more efficient, accelerate cash flow and increase practice revenue as a result of the total integration between all modules.
Samuel Rubinsztain, Vice President of Product Management at gMed says: "We are very happy to be launching gGastro+, the only product in the industry that offers a fully integrated platform that includes an Electronic Health Record, Practice Management, Endoscopy Report Writer and Patient Portal built for Gastroenterologists. With gGastro+, Gastroenterology practices will be able to decrease costs and create efficiencies not previously available to them. Staff members now have access to clinical and financial data at their fingertips, allowing them to provide better care anytime they provide services to their patients. It's truly a game-changer."
gGastro+ is also the only application specifically designed for use at the Gastroenterology practice and Ambulatory Surgery Center (ASC) and is certified for Meaningful Use.
About gMed: gMed is a private company founded in 1997 to develop Electronic Health Records for single-specialty practices. gMed's application offers an integrated solution that is Fully Integrated, Specialty Specific and Easy to Use for Gastroenterology, Cardiology and Urology practices. gMed's technology is ONC-ATCB certified at the office and ASC, and enables practices to collect HITECH and other incentives. With more than 400 practices and over 3,200 physicians, gMed is the preferred EHR solution amongst specialty practices. gMed is a 2008 Fortune 5,000 company based in Weston, FL. For more information, please visit http://www.gmed.com.