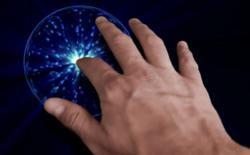 Web pioneering now is all about user experience design and new kinds of content, presented more conveniently and easily.
San Luis Obispo, California (PRWEB) January 31, 2013
Former staff of Web Associates, one of the first Internet development companies, have reunited as a new agency called Placemark One.
Following the acquisition of Web Associates (later called Level Studios, and now a division of Rosetta), some of the original Web Associates staff formed the separate web services agencies Elevate Interactive (http://elevateinteractive.com) and Artisan Imaging (http://artisanimaging.com).
Elevate and Artisan have now merged, and a group of original Web Associates employees, including the two founders, are partners in Placemark One (http://placemarkone.com).
Web Associates began in 1994 as a consultancy and officially became World Wide Web Associates, an Internet solution provider, in 1995. The company provided technical and creative services for Apple Computer, Hewlett-Packard, AT&T and other companies that needed web solutions earlier than most companies.
Web Associates and Placemark One co-founder Mark Tuttle noted, "In the old days we pioneered applications for commerce and other business needs. Now, those applications are more or less off-the-shelf, so the pioneering is all about user experience design and new kinds of content, presented more conveniently and easily." He added, "With this team, we have great breadth of business and technology experience to create a unique and deep digital footprint."
"The Web Associates crew coming together again was a natural progression since we've worked together on so many projects," commented Art Director Luke Mooney. "The projects are still similar, but the media and the tools are evolving. We use jQuery, for example, where previously only Flash could accomplish the kinds of user experiences our clients want for their users, and we do much more with video now. "
Co-founder Dave Dahl added, "As Web Associates grew to 30, then 50, then 70 people, we saw that efficiency and product quality were compromised more and more," said Dahl. "We intend to avoid the overhead and complexity of large organizations. Keeping the agency small lets us maintain higher quality and provides a much better value for our clients."
Placemark One is a full-service digital agency based in California that designs user experiences and marketing programs. More information is available at http://placemarkone.com.