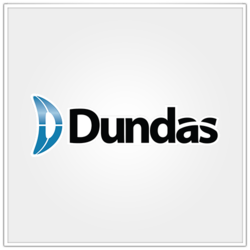 "This is just another step in Dundas' mandate to reduce the IT infrastructure needed to visualize any important data in any organization"
TORONTO, ONTARIO –
January 31, 2013 (PRWEB) January 31, 2013 -- With the release of this new data connector, Dundas will be able to extract and visualize data from within the Salesforce CRM that was previously unavailable in the default reports. This new development should prove beneficial for those users trying to free their information from the Salesforce data silo.
Features of this Salesforce Connector include the ability to consolidate and integrate Saleforce data with other data sources and the ability to drill-down into existing Salesforce values to get more perspective into unique business challenges. Dundas Data Visualization will be rolling out the new data connector to select-few customers in the coming days and will be holding an informative webinar about the new technology in late February.
"There is no doubt that Salesforce is one of the most popular CRMs in the world. What Dundas has been able to do is expand its functionality, add the ability to visualize any data that exists and allow other data sources to be combined with it in a dashboard." says Scott Benzie, Director of Sales at Dundas Data Visualization, "This is just another step in Dundas' mandate to reduce the IT infrastructure needed to visualize any important data in any organization"
About Dundas
Founded in 1992 in Toronto, Ontario, Dundas Data Visualization has been an industry leader in innovative technologies for years. With over 20 years of experience, Dundas is focused on creating smart, fact-based data visualizations that can are accessible at all levels of your organization. Currently on Version 4, Dundas has continued to stay ahead of the pack in data visualization by adding innovative features and improved functionality with each release. Dundas Data Visualization has been a proud recipient of Microsoft's TechEd Award, Software Magazine's Software 500, the Branham 300 Award and the SD Times 100, among others.
Dundas Dashboard provides high quality dashboards that are customizable for all levels of your organization to ensure the highest user adoption rate possible. Dundas' Open API for data sources means that they can connect to and visualize information from any program. Whether you want a fact-based snapshot of your business in order to track company performance on your mobile device; or you'd like to broadcast important developments by sharing them online with the public, Dundas can deliver.
For more information visit http://www.dundas.com
Slava Pastukhov, Public Relations
Dundas Data Visualizations
1.416.467.5100
http://www.dundas.com