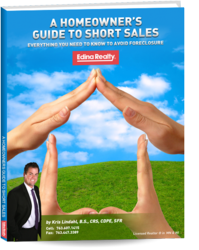 I want these resources to be available to everyone.
Hanover, MN (PRWEB) January 31, 2013
Hanover, MN was the latest site at which Kris Lindahl of Edina Realty visited to host a short sale resources seminar. Lindahl is Edina Realty's number one short sale agent. The seminar focused on what resources are available to homeowners to help them through the short selling process. Among the many resources discussed several of them were created by Lindahl himself.
"I want these resources to be available to everyone,"Lindahl said at the seminar as he guided the audience through how to access and use the resources he's created. Lindahl covered three short sale calculators that homeowners can use to check their eligibility, a downloadable eBook on the topic, and a video series.
Kris believes technology is the future of real estate. "There must be a healthy blend of professional and technological expertise in order to be successful in real estate,"Lindahl said after the seminar, and continued,"I know real estate like the back of my iPad."
Call Kris and his team at (763) 607-1415 for more information. Visit the Minnesota Short Sale Calculator website to check eligibility. Download a complimentary copy of the eBook titled "A Homeowner's Guide To Short Sales" and check out the video series on YouTube.