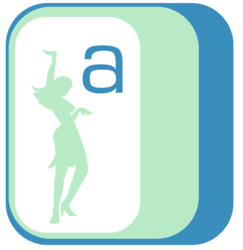 We have some pretty amazing things underway and planned for rollout in 2013, so this also gives us a chance to share our roadmap with our friends in the Pacific Rim.
Waterloo, ON (PRWEB) January 31, 2013
Athena Software is getting ready for the biggest demonstration of its Penelope case management software application to date.
The Waterloo, Ont.-based software company will be hosting its first-ever showcase and conference for current Penelope users and prospective clients March 5 and 6 in the culturally vibrant city of Melbourne, Australia.
Melbourne is also the home base of Sinapse, Athena Software's partners in providing implementation and support services to clients in Australia and New Zealand. Sinapse will be co-hosting the two-day event.
Held at the Westin Hotel in Melbourne, the Penelope Showcase and Users Conference is open to both prospective clients and existing Penelope users in Australia, New Zealand, Japan and Hong Kong, and will include two days of presentations, demonstrations and networking opportunities for attendees.
"We're excited to finally be able to respond to the demand for an Australian conference for our growing client base in Australia and New Zealand," said Greg Stanley-Horn, director of deployment projects with Athena Software. "With our friends at Sinapse, this will provide a great opportunity to meet with our clients and the many NGOs and government branches interested in finding out more about Penelope. We have some pretty amazing things underway and planned for rollout in 2013, so this also gives us a chance to share our roadmap with our friends in the Pacific Rim and gives them a great opportunity as well to develop our interconnected user network."
Prospective clients can attend the full-day Penelope showcase on March 5 where they will see an interactive, live demonstration of Penelope's latest features as well as a sneak peek into upcoming Penelope developments. They will also learn from case studies presented by existing Penelope users and will have the chance to meet staff from Athena and Sinapse.
"Sinapse is proud to co-host Athena's first Penelope conference in Australia and to be the Penelope support, implementation and services base for clients in Australia and New Zealand," said Joanna Retnam, Sinapse's NGO and Government Practice Lead and Project Manager. "It has been a long time coming and we look forward to a progressive two days of discovery and learning. The team here is excited to be meeting some of the clients we have been supporting."
Current Athena clients can attend the showcase on March 5 and the users conference on March 6. The users conference will give existing Penelope users the opportunity to preview Athena's development 'road map' and receive information on upcoming changes to the software. They will also be able to network with other Penelope users from their region and receive valuable tips on Penelope-related items such as reporting, outcomes measurement and data security from Athena staff and guest speakers.
For a complete schedule, please visit penelopeconference2013.com to learn more or to register for the conference.
ABOUT ATHENA SOFTWARE
Athena Software (http://www.athenasoftware.net) is a global case management solution provider based in Waterloo, Ont., Canada.
ABOUT SINAPSE
Sinapse (http://www.sinapse.com.au) is an Australian-based consulting company specializing in the not-for-profit, pharmaceutical and automotive industries.