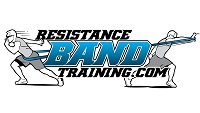 Elizabethtown, KY (PRWEB) January 31, 2013
Dave Schmitz, founder of Resistance Band Training Systems, has revealed that his company will be ending its promotional sale of the Fitness Band Bootcamp. The sale, which started earlier in the week, ends tomorrow night at Midnight EST.
Created by Schmitz, the Fitness Band Bootcamp product is intended to be used by personal trainers seeking to establish fitness bootcamps that utilize elastic resistance band training. The product is a comprehensive guide to working with bootcamp clients in small groups.
"One of the biggest problems personal trainers face is being able to drive traffic to their fitness bootcamps by making their offering a unique opportunity in its market," Schmitz says.
While Schmitz has made it known that he created the product with bootcamp trainers in mind, he also notes that the Fitness Band Bootcamp product is also intended to appeal to trainers who have no experience running bootcamps.
"Bootcamps are perhaps one of the best ways to drive profits and create a fun atmosphere for your clients," Schmitz says. "By making use of resistance exercise bands, you'll be able to capitalize on a rapidly growing niche training opportunity."
Despite the bands' ability to be used for forces both great and small, Schmitz pays special attention to the easily transportable nature of resistance bands. "It is one of the primary benefits of hosting a resistance band-based fitness bootcamp.
"Even though resistance bands are are not usually of a large size, they still manage to make a big impact to one's workout routine," describes Schmitz. "They are so easy to carry, you can carry around a 15 pound duffel bag full of training bands and easily set up your bootcamp anywhere at any time."
Schmitz additionally suggests working with resistance bands if trainers want to reach clients of all ages and at different levels of workout ability.
Schmitz initially experimented with resistance exercise bands in the mid 1990s after having success with them as an injury rehab tool. He soon realized that resistance bands were not only safe, but also quite effective at boosting athletic ability.
Now, Schmitz hopes he can impart his unique understanding of resistance band training to other personal trainers looking to develop fitness bootcamps.
This week his company Resistance Band Training Systems has been running a promotion on the Fitness Band Bootcamp. The sale ends tomorrow night at Midnight EST.
For more information on the Fitness Band Bootcamp promotional sale, visit: http://fitnessbandbootcamp.com/digital
About Dave Schmitz: Dave Schmitz is the Co-Owner of Resistance Band Training Systems, LLC and the creator of http://www.resistancebandtraining.com, the only website exclusively devoted to training with large continuously looped resistance bands.
Resistance Band Training Systems, LLC is part of the Fitness Consulting Group family of companies. It is the leading resource for resistance band training. RBT offers education on resistance band training, hosts live events, and offers a training certification and other products.
To learn more about resistance bands, visit: http://resistancebandtraining.com/
####