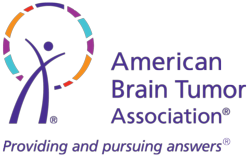 Chicago, IL (PRWEB) January 31, 2013
The American Brain Tumor Association (ABTA) has announced an expansion of its patient and caregiver offerings that advance the understanding of brain tumors with a text-to-speech web functionality that allows users the option of having web page content read to them.
"Brain tumor patients often have cognitive and vision difficulties," said Diana Sullivan, RN, director of national programs and services. "The text-to-speech functionality on our website further ensures access to the wealth of information available at our site to many more patients and caregivers in need of these resources."
The ABTA is well known for its patient-centered brain tumor publications, website and educational seminars. The text-to-speech website function is the most recent of the ABTA's offerings for brain tumor patients and caregivers struggling to understand this complex diagnosis and its treatments.
The ABTA also provides a caregiver support tool called MyCaringLink that allows caregivers to organize and coordinate assistance with meals, transportation, childcare and other essential needs; an online support community that provides a safe and secure forum through which patients and caregivers can reach out to and learn from one another; a monthly webinar series hosted by nationally recognized leaders in the brain tumor medical field; and an annual Patient and Family Conference, held each summer in Chicago, featuring sessions led by brain tumor experts from across the United States; as well as personal and confidential support from licensed health care professionals via the ABTA's CareLine at 1-800-886-ABTA (2282) or via email at abtacares(at)abta.org.
To learn more about of any of these programs, visit the ABTA's website at http://www.abta.org.
ABOUT THE AMERICAN BRAIN TUMOR ASSOCIATION
Founded in 1973, the American Brain Tumor Association was the first and is now the only national nonprofit brain tumor organization dedicated to providing both support services to brain tumor patients and their families and the funding of brain tumor research. For more information, visit http://www.abta.org.
# # #