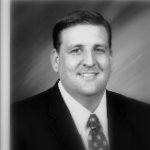 (PRWEB) January 31, 2013
eReal Estate Holdings LLC, owner and operator of leading real estate portals – Condo.com, Houses.com and Property.com, announced the appointment of Charles Brown as National Sales Manager. In his new role, Brown will lead the sales team, strategy and operations for selling a suite of subscription-based advertising products and leads to real estate professionals.
The explosion of technology in real estate marketing has shifted the Company's focus towards providing online advertising solutions for real estate agents and other professionals, paving the way for a strong sales leader to drive strategy and growth. The portals offer a broad range of advertising products to target buyers, renters and sellers in every market. The Company is optimizing and adding more products for real estate pros to cost-effectively target their audiences and succeed in real estate with more leads and sales. Brown's role is an integral aspect to the introduction and adoption of such products and solutions.
Brown offers 13 years of experience in Sales and Marketing leadership with a specialization in
e-commerce. Prior to joining eReal Estate Holdings, Charles was a Division Manager for AutoNation where he developed auto dealer sales and marketing programs that were implemented nationwide. He collaborated with senior management to deploy lead-based subscription packages and brokered a multi-million dollar agreement with General Motors in the Co-op advertising space. He led a team comprised of Account Managers, Account Executives and Regional Managers. Brown is a recognized leader in e-commerce and subscription-based marketing. "We are proud to bring Charlie's expertise and track record to our team. As the real estate market is poised for a strong growth in 2013 and beyond, the timing is right and he will play a pivotal role in achieving our sales goals as and driving business overall for the Company", stated Jody Desnoyers – Chief Revenue Officer for eReal Estate Holdings.
About eReal Estate Holdings LLC
eReal Estate Holdings LLC owns and operates the category-defining real estate portals Condo.com, Houses.com, Property.com. These portals are the world's largest online marketplaces for real estate with more than 30 million properties for sale, rent and vacation in the United States and 70-plus countries around the world. The sites receive more than 20 million visitors per year, and cost-effectively deliver exposure and qualified leads to builders, real estate professionals and homeowners. The privately held eReal Estate Holdings LLC is headquartered in Miami, Florida. For more information, please visit http://www.erealestateholdings.com.