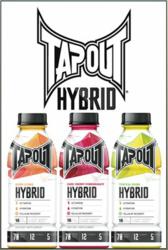 We are beyond excited to have them on board and look forward to establishing a long lasting relationship with TapouT for future events
(PRWEB) January 31, 2013
In an announcement via their Facebook page, Vegas Loves Brazil welcomed the mixed martial art inspired TapouT as their newest sponsor for the April, 13th event which takes place at the Clark County Amphitheater in Las Vegas.
Founded in San Bernardino, California in 1997 by Charles Lewis, also known as The Mask, Dan Caldwell, known to many as Punkass and a third partner, Tim "SkySkrape" Katz. TapouT quickly established brand recognition throughout the mixed martial arts community. TapouT went from gross earnings of $30,000 in 1999 to $200 million by 2009. The company has been providing title sponsorships for many major UFC events as well as other mixed martial arts events and is one of the most recognized clothing brands in the world. "This is a brand everyone will know. We are beyond excited to have them on board and look forward to establishing a long lasting relationship with TapouT for future events" says Vegas Loves Brazil co-founder and organizer, Ramon van Meer.
The event will be the first of its kind for the Las Vegas valley and will highlight the traditional cultures of Brazil. The festival will feature live performances from Brazilian musicians; capoeira and samba dance groups and offer some of the best Brazilian food and drinks in Las Vegas. "This will be our biggest one yet. We had been doing smaller festivals in honor of the Brazilian culture and felt it was time to expand the event to reach out to the diversity of Vegas" says van Meer.
In addition, the festival will be extremely kid friendly with games, rides, face painting and a small city of bounce castle amusements.
For additional information and to purchase tickets visit: http://www.VegasLovesBrazil.com also find them on Facebook here: http://www.facebook.com/VegasLovesBrazil
For more information on TapouT, visit http://tapoutbeverages.com/