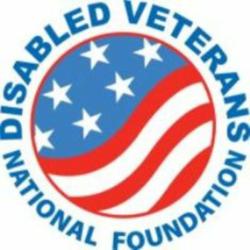 (PRWEB) January 31, 2013
The Disabled Veterans National Foundation (http://www.dvnf.org ), a non-profit veterans service organization that focuses on helping men and women who serve and return home wounded or sick after defending our safety and our freedom, supports and urges adoption of the 'Putting Our Veterans Back to Work Act of 2013', which is intended to reauthorize the VOW to Hire Heroes Act of 2011.
The Bill provides assistance and financial support to small businesses owned by veterans, and funds to improve enforcement of employment and reemployment rights of members of the uniformed services. The new Bill, introduced last week in Congress by Senator Harry Reid, [D, NV], calls for appropriations and grants to support the programs which help hire our Veterans. The Bill highlights include;
-The Secretary of the VA will develop a single, unified Federal web-based employment portal, with information on programs and activities focused on veteran employment, unemployment, and training.

Government contracting preference for firms with veteran employees.
Federal officials could be allowed to suspend contracts with companies who violate employment laws protecting Guardsmen and Reservists.
"DVNF fully supports this bill and call on our supporters and the general public to notify their members of Congress to let them know they too support the hiring of our heroes so they can go back to work and resume their lives after serving our nation," said Precilla Wilkewitz, President of DVNF. "This bill gives real, concrete support to our Veterans to help them re-build their civilian lives and be able to support themselves and their families."
The 'Putting Our Vets Back to Work Act' calls for $4.5million to be allocated for the rest of this year and another $4.5million 2014-15 for reauthorization of collaborative veterans' training, mentoring and placement programs as well as funding for other veterans' rehabilitation and vocation assistance.
For more on the DVNF, go to http://www.dvnf.org .