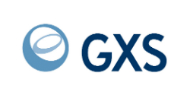 GAITHERSBURG, MD (PRWEB) January 31, 2013
GXS, a leading provider of B2B integration services, today announced its Top 10 2013 predictions for the B2B industry. The company's experts in Cloud Computing, Retail, Manufacturing, e-Invoicing and more share their thoughts on the major changes for the coming year. The predictions, which span different industry verticals, geographic regions and technology sectors, are based on research, news, trends and customer discussions.
1. Continued Threat of Distributed Denial-of-Service (DDOS) Attacks will Drive Banks to Migrate Corporate Clients to Host-to-Host Channel – Financial institutions will push commercial clients to migrate to host-to-host transmission models. These more secure file-based channels have a lower risk of disruption from distributed denial-of-service (DDoS) attacks.
2. Competition in Emerging Markets will Drive Significant Growth in Managed File Transfer for Manufacturers – Manufacturers will decentralize product design functions towards fast-growing markets like China and Brazil closer to end-customers. This change will drive the need for better Managed File Transfer of CAD/CAM diagrams.
3. 2013 will be the Watershed Year for e-Invoicing- The potential benefits of e-Invoicing have been recognized for many years. But, 2013 will finally witness a critical mass of adoption due to enforcement of government mandates and the desire to accelerate payment terms.
4. US Businesses Will Expand Use of EDI Documents in the Supply Chain - With the debt ceiling issues temporarily behind us, the US economy will see an uptick in consumer demand and manufacturing output. To keep pace with the changes, companies will invest in supply chain automation technologies including ASNs, PO Changes and other EDI transactions.
5. 2013's Supplier of the Year – The Crowd - As crowdsourcing moves from a risky experiment to a mainstream approach to business, it will create a need to do business electronically and a new challenge for the B2B market.
6. Re-shoring will lead to an Increase in B2B Integration - Rising labor costs, supply chain risk and logistical challenges will cause manufacturers to re-shore some of their activities to Western locations. To remain cost competitive manufacturers will need to further invest in connectivity and integration with their business partners.
7. Online marketplaces will Shape the Collaboration Agenda in Retail- With the recent omnichannel commerce surge, brands now have a better understanding of the product data consumers need to make informed online purchases. In 2013, brand owners will start to more aggressively share item attribute information with online marketplaces and etailers.
8. Social B2B graphs will Embrace Capabilities from their Consumer-Oriented Counterparts and add Role-Driven, Dynamic "Circles"- Social graphs for businesses will gain importance as B2B networks begin to map the relationships between customers and suppliers. B2B networks will also begin to create "circles" to better manage their different types of partners.
9. Big Data and B2B Integration Cloud Platforms will enable Predictive Analytics to Improve Supply Chain Performance – Companies will combine the unstructured buying behavior information data from omnichannel commerce with the supply chain data to create a holistic approach to predictive supply chain analytics and a better understanding of how to achieve their desired outcomes.
10. Supply Chain Network Providers will Simplify Master Data Management for all of us, finally - Now that supply chain network providers have reached massive scale, in 2013 businesses will create generic and portable profiles of the information they share among trading partners.
For more detail on the predictions above as well as additional insight from GXS experts, please visit http://www.gxsblogs.com.
About GXS:
GXS is a leading B2B integration services provider and operates the world's largest integration cloud, GXS Trading Grid®. Our software and services help more than 550,000 businesses, including 22 of the top 25 supply chains, extend their partner networks, automate receiving processes, manage electronic payments, and improve supply chain visibility. GXS Managed Services, our unique approach to improving B2B integration operations, combines GXS Trading Grid® with our process orchestration services and global team to manage a company's multi-enterprise processes. Based in Gaithersburg, Maryland, GXS has direct operations in 20 countries, employing more than 2,400 professionals. To learn more, see http://www.gxs.com, read our blog at http://www.gxsblogs.com, follow us on Twitter at http://twitter.com/gxs and join us on LinkedIn at http://www.linkedin.com/company/gxs. You can also access our public filings with the Securities and Exchange Commission at http://www.sec.gov/edgar.shtml.
FORWARD-LOOKING STATEMENTS
This press release may contain "forward-looking statements." All statements, other than statements of historical facts that address activities, events or developments that the company expects, believes or anticipates will or may occur in the future are forward-looking statements. These forward-looking statements are affected by risks, uncertainties and assumptions, including but not limited to those set forth in the company's public filings with the Securities and Exchange Commission, including its Annual Report on Form 10-K and its Quarterly Reports on Form 10-Q. Accordingly, actual results or outcomes may differ materially from those expressed in the forward-looking statements. You should not place undue reliance on these statements and the company undertakes no obligation to update or revise any forward-looking statements to reflect events or circumstances that may arise.
All products and services mentioned are trademarks of their respective companies.