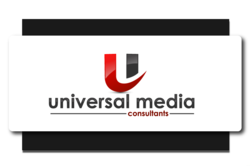 The system is designed to provide the greatest chance of successful funding for crowdfund projects.
Birmingham, AL (PRWEB) January 31, 2013
In response to the continued advertising request for crowdfunding projects, RoyaltyClouds.com has signed an agreement with Universal Media Consultants. Crowdfunders using Royalty Cloud's platform will now be able to access the advertising and marketing services of Universal Media Consultants, thereby giving the crowdfunding campaign the greatest opportunity of becoming fully funded.
Royalty Clouds, believed to be the first royalty-based crowdfunding platform in the U.S., is a marketplace for the mutual benefit of small businesses and members of the website. The combination of royalty based small business financing offers no debt and no personal guarantees to business that need capital to grow, while at the same time giving their members access to high yield revenue streams that pay immediate income.
Universal Media Consultants understands that sometimes all that is needed is a little help to be able to achieve big results—that is why UMC is now offering short-term publicity campaigns that help achieve targeted coverage on a budget. Having a product, or company, limited to subscribers of Kickstarter, Rockethub or any of the other multiple crowdfunding platforms out there, is more than likely going to limit funding. Crowdfunders should be telling the world that the product (or company) is now listed on a crowdfunding platform and is now available and accepting funds.
"Philip Cardwell and I discussed the needs of Royalty Clouds' clients and came up with a solution that not only takes into account their budgets, but also addresses what steps need to be taken in order for each crowdfunding campaign to have the greatest chance at successful funding. We are now convinced that this solution meets those needs, stated Barry Rickert, Creator of RoyaltyClouds.com.
"As many crowdfunders are finding out, you can't simply submit a product to sites like Kickstarter or Rockethub and expect to automatically fund the project. It just doesn't work that way and that's the reason that the ratio of listed projects to fully funded projects is so low. The advertising campaigns that I have designed go well past anything others offered in the market. UMC is not only going to issue press release, but we are also going to follow-up with personal contact with journalist, bloggers, previous fundraisers and members in similar projects and fully saturate every social media platform," stated Philip Cardwell, Founder of Universal Media Consultants
About the Companies
Royalty Clouds, Inc. connects entrepreneurs with its members in order to help new and established companies grow and members realize a profit. Utilizing the concept of crowdfunding, which is designed to lessen risk for members, and structured and royalty payments, which offers members income returns quickly, Royalty Clouds has defined itself as an innovative enterprise devoted to the fiscal health of businesses and those investing in them. Interested parties are welcome and encouraged to contact Royalty Clouds to discuss opportunities.
Universal Media Consultants was created to be a different kind of marketing company. It's not about flashy campaigns or fancy advertising. Let someone else do that. At UMC the focus is on Market Magnification; meaning, magnifying the reach of a client's current or new marketing. Maybe it starts with a specialized and targeted press release; expansion of a message via social media marketing, or putting together a simple but effective lead generator and capture system. The end result is that UMC will magnify your Marketing and provide 10,000s of new eyes looking at your business, services, and events. That's our specialty and why clients use UMC even when they have other traditional marketing companies representing them. It's all about the sweet "Magnification" that creates "Reach and Results."