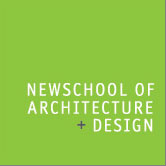 San Diego, CA (PRWEB) January 31, 2013
The Digital Media Arts Program(DMA) at NewSchool of Architecture and Design (NSAD), which recently announced new opportunities for global design education, is sponsoring a scholarship competition called "Cut it Out" based on submitting a mixed-media collage along the theme of design as a tool for change. Scholarship amounts are up to $15,000 for the 2013-2014 school year. The deadline for submission is Feb. 15.
This "Cut it Out" scholarship opportunity is open to high school and community college students in the United States and from around the world who are passionate about design. Collages may be made out of specialty papers, textures, photos, found objects, woods, plastics, and metals, and should incorporate attention to color choice, line, movement, pattern, and shape. The winners, which will be selected on creative merit, include two first prize winners of up to $15,000; two second prize winners of up to $10,000; and two third prize winners of up to $5,000.
The scholarship offerings for NSAD's Bachelor of Science in Digital Media Arts program are being announced as NSAD deepens its collaboration with the highly-regarded Media Design School in New Zealand through a revitalized digital media arts program. MDS is New Zealand's most-honored higher-education institute for its digital and creative technology qualifications and recognized around the world for its high-quality digital arts programs, particularly in the areas of animation, interactive media, game development and design.
The first phase of this collaborative effort provides students in NSAD's Bachelor of Science in Digital Media Arts program the chance to obtain certificates through MDS in the specialties of either graphic design or interactive design (Web and mobile design). These offerings are scheduled to start in 2013-2014, along with opportunities for NSAD students to study at MDS. Additional new educational possibilities are being explored in collaboration with MDS with the goal of providing students with in-demand skills in digital-related specialties such as game art, game programming and animation.
Collages are to be submitted via digital file. For details on the scholarship opportunity and to begin the submission process, please consult following page: http://www.wearethefrontier.com/scholarship/
About NewSchool of Architecture and Design
NewSchool of Architecture and Design (NSAD), founded in 1980, is located in San Diego, California. NSAD is accredited by the Accrediting Council for Independent Colleges and Schools (ACICS). ACICS is listed as a nationally recognized accrediting agency by the U.S. Department of Education and the Council for Higher Education Accreditation. NSAD's Bachelor of Architecture, Master of Architecture and Executive Master of Architecture programs are accredited by the National Architectural Accrediting Board (NAAB). NSAD also offers a pre-professional Bachelor of Arts in Architecture, a Bachelor of Science in Digital Media Arts, a Bachelor of Science in Construction Management, a Master of Construction Management and a Master of Science in Architecture. NSAD was ranked among the top 10 undergraduate architecture schools in the western United States, according to the 2012 and 2013 DesignIntelligence report "America's Best Architecture & Design Schools." For more information, visit http://www.NewSchoolArch.edu.
# # #