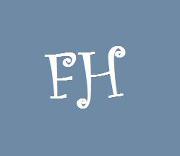 One Stop Shop To Sell And Buy Clothes Online
Dallas,TX (PRWEB) January 31, 2013
Social media is playing an important role in today's society, every business make use of it in some shape or form. A lot of business model is developed around this concept. FashionHaunt has taken this into account and integrated various social plug-ins which would allow users to participate in social networking from the site.
The users can share various information on the social networking platform such as store information, product information, articles, and profile. This type of integration allows store owners to drive traffic to their product and store. Ultimately, it will bring about more sales for the stores owner. It will also prove to be a medium to build trust and security. While doing online shopping it becomes very important to gain some sense of security and trust, and this can be achieved by social networking.
Join today for free and become part of our growing community.
Create a global brand backed by FashionHaunt.
Persis LLC
TX.
http://www.fashionhaunt.com
http://www.myclozet.net