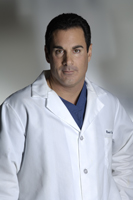 As our reputation continues to grow, we stay committed to Luminique's core values of quality, luxury and patient-focused care.
New York, NY (PRWEB) January 31, 2013
Since Luminique opened its doors onto SoHo's historic Hudson Street, the MedSpa has received an enormous share of attention and public interest. Frequently featured in the national media – including VH1's hit reality show, "Mob Wives," – Luminique can now add one more distinction to its reputation: being named as one of the "10 Hot Spas to Visit in the City That Never Sleeps" by popular spa website, SpaFinder®. The doctor behind Luminique's success, Dr. Michael Fiorillo, took a moment to speak on this unique accomplishment.
"When New Yorkers are looking for the best spa experience available to them, SpaFinder is often the go-to resource," explains Dr. Fiorillo. "That's why being named one of the 10 Hot Spas to Visit in NYC was such an honor." Drawing together an exclusive list of the city's best spa offerings, SpaFinder recommends that, "if you're in a New York spa state of mind, head to these city hotspots."
Asked to explain what sets Luminique apart, Dr. Fiorillo went on to add this: "What really makes Luminique special is our unique approach," explains Dr. Fiorillo. "We combine everything you love about a day spa with some of today's most popular minimally-invasive procedures, such as BOTOX®, fillers and much more." Dr. Fiorillo also attributed much of Luminique's success to its luxurious, welcoming atmosphere.
SpaFinder's blog also detailed what visitors can expect when they visit Luminique: "This SoHo spa occupies two floors, comprising a lounge, lobby … six treatment rooms, along with a Wellness Center," explains the website. "Dr. Michael Fiorillo develops an individualized plan of treatment for each patient with a menu of surgical and non-surgical cosmetic procedures…"
Asked to speak on what this unique accomplishment means for Luminique and its growing list of clients, Dr. Fiorillo concluded with this: "Being named as one of NYC's 'Hot Spas to Visit' is such an honor for us. And, as our reputation continues to grow, we stay committed to Luminique's core values of quality, luxury and patient-focused care."
Luminique is located at 350 Hudson Street in Manhattan, and is taking new clients immediately. Those interested can visit the spa's new website at http://www.luminiquemedspa.com/ or call (212) 647-0007 to schedule an appointment.
About Dr. Fiorillo
Dr. Fiorillo, a board-certified plastic surgeon in New Jersey and New York City, is highly respected and well-known. He frequently appears in the national media as an expert opinion in this popular field, including appearing as a breast specialist on "The Real Housewives of New Jersey."
Board-certified in Plastic and Reconstructive Surgery, Dr. Fiorillo graduated with his medical degree at the top of his class at Chicago Medical School and completed residency training in general surgery at Staten Island University Hospital. He also completed a fellowship in plastic surgery at the University of Medicine and Dentistry of New Jersey.
In 2004, Dr. Fiorillo opened an outpatient surgical facility where he performs most of his plastic surgery procedures, providing comfort and convenience for his patients. Dr. Fiorillo has offices in New York and New Jersey and can be reached at (866) 537-0954 or http://www.drfiorillo.com/.